Mr. James Reynolds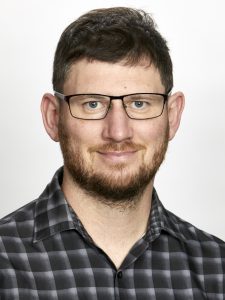 Mr. James Reynolds
Postgraduate Student
Department of Civil Engineering
Room 122, 22 Alliance Lane (Building #69).
James Reynolds is a licensed engineer with over nine years of experience in consulting engineering in Melbourne, Australia and Toronto, Canada in the areas of road safety, transportation planning and traffic engineering.
Together with Professor Graham Currie, James has undertaken research into trams in Melbourne which quantified the safety benefits of new and emerging tram stop designs, examined the operational and safety impacts of hook turns, and modelled the impacts of different ticketing systems on ridership, fare revenues and costs.
James was awarded the William W Millar Award for the Best Research Paper at the Transportation Research Board Annual Meeting in Public Transportation in 2013 together with Professor Currie and Dr Alexa Delbosc for a paper comparing tram/streetcar stop dwell times in Melbourne, Australia and Toronto, Canada. This work provides insight into the impacts of different vehicle designs, stop designs and fare control systems on operations.
James is currently undertaking his PhD at Monash University on exploring public policy analysis, implementation theory and decision making frameworks in public transport priority.
Qualifications
P.Eng, Professional Engineers Ontario (PEO)
Master of Traffic, Engineering, Monash University
Master of Transport, Engineering, Monash University
B.Eng,(Hons), Civil Engineering, University of Melbourne
Dip Music (Prac), University of Melbourne
Research Interests
Transportation and traffic engineering, public transport, road safety.
Last modified: 17/06/2019