Ms. Jenny Chen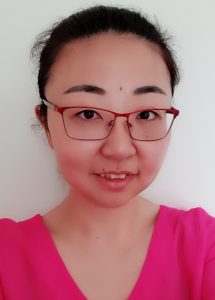 Ms. Jenny Chen
Project Officer, ARC Centre of Excellence in Exciton Science
Department of Chemical Engineering
16 Alliance Lane, Building 35, Clayton Campus
Monash University, Faculty of Engineering. Jenny joins us from University of Melbourne, where she was the Acting Executive Assistant to the Executive Director and Deputy Dean (Melbourne Business School), Faculty of Business and Economics.
Prior to working at the Faculty, Jenny has worked at the University of Melbourne in a variety of roles, where she was the Executive Officer (Projects) to the Director of the Melbourne Institute: Applied Economic and Social Research.
Jenny is self-motivated, and enjoys being part of, as well as motivating a successful team and thrives in highly pressurised and challenging environments. She possesses the skills, confidence and maturity to manage conflicting time-frames. Her ability to lead by example coupled with a proactive and positive attitude have added value to the roles.
Working as the Project Officer for the ARC Centre of Excellence in Exciton Science, Jenny's responsibilities include: providing executive support to the Chief Investigators at Monash Node; working collaboratively with other Nodes to support Centre outreach activities, functions and marketing projects; ensuring monthly financial reports are coded correctly and promptly reported to the Administrating Node; and working closely with Node Professional Service team.
Last modified: 20/05/2019