Ms. Lilyanne Price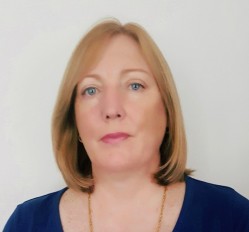 Ms. Lilyanne Price
Academic Programs Manager
Department of Chemical Engineering
Room 226B, Building 35, Clayton Campus
Lilyanne's career at Monash University initially started in the Department of Anatomy, Faculty of Medicine. After a number of years, she gained a position in the Department of Business Law and Taxation, Faculty of Business and Economics.
Lilyanne joined the Department of Chemical Engineering team at the beginning of 2000 as the Undergraduate and Postgraduate Programs Administrator. During 2006, she was successful in gaining a promotion to the Department's Academic Programs Manager were she is responsible for all aspects of HDR management, marketing, the ChemEngfocus Newsletter and web page development for the department.
Due to her years of service at Monash University, Lilyanne is well known in the Department as the go to person. If anyone has a problem they need resolving or they have a question that they can't find an answer to, they will head to Lilyanne's office.
One of the many highlights of Lilyanne's career has been the opportunity to welcome students to the Department of Chemical Engineering and watch them grow and succeed as engineering graduates of Monash University. Lilyanne has also had the pleasure of past students keeping in touch and updating her on their career and personal life, such as sending through wedding and baby photos, proving that "the Department of Chemical Engineering and Monash University became more to them than just a University to undertake a degree.
When we asked Lilyanne what she likes about her position and the Department she said "I am just so lucky to work in the position that I have. I genuinely love my job and the people that I work with. It is a pleasure to come to work at Monash University each day".
Monash Service Awards
2015, Research Service Excellence Award
2013, Vice-Chancellor's Social Inclusion Award
2005, Vice-Chancellor's Award for Exceptional Performance, General Staff (Individual)
Last modified: 19/09/2018