Dr. Lizhong He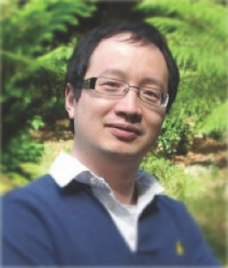 Dr. Lizhong He
Senior Lecturer
Department of Chemical Engineering
Room 309, 82, Clayton Campus
Qualifications
Doctor of Philosophy (PhD), GKSS
Research Projects
Not started projects
Linking foaming performance with interfacial properties of proteins films: adsorption kinetic of surface-active proteins
Foams are ubiquitous in daily life and products. Proteins, such as these from milk, wine or beer, are often involved in foams of food and beverage, but their behaviors are difficult to understand because they are inherently complicated at interfaces. This project aims to investigate interfacial properties of protein films at the air-water interface, linking their dynamic structure with foaming performance. X-ray reflectometer will be deployed to study two designed proteins, DAMP4 and DAMP1, mimicking natural proteins in foams at the air-liquid interface. The knowledge discovered will help to understand how better foams can be formed in food and beverage.
Current projects
Seed bean hydration and by-product (blanch water) analysis: functional food product development
Contracted research to support a GRIP PhD student undertaking collaborative academic-industry research.
Past projects
Sustainable Molecular and Chemical Engineering of Stimuli-responsive Soft Materials
Detergents, made from non-renewable resources, are used everywhere to control foam stability; this research will deliver new detergents that are both sustainable and stimuli-responsive, meaning that foam can be switched on and off as needed. The technology will have global impact including in key Australian industries such as food and mining.
Interfacial properties of stimuli-responsive peptide biosufactants and their interaction with chemical surtactants for advanced foaming
Deuteration of a stimuli-responsive biosurfactant protein for neutron reflection study of its interaction with surfactant
Advanced biocatalysis for biomolecule production at high pressure
Last modified: 26/10/2017