Ms. Maryam Alkaissy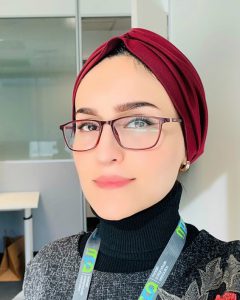 Ms. Maryam Alkaissy
Postgraduate Student, Teaching Associate
Department of Civil Engineering
Room 208, Building 70, 21 Alliance lane, Clayton Campus
Quantitative Safety Risk measurements in Construction
Modelling/ Simulation/ Optimization of Safety Risk
ALKAISSY, M., ARASHPOUR, M., ASHURI, B., BAI, Y. & HOSSEINI, R. 2020. Safety management in construction: 20 years of risk modeling. Safety Science, 129, 104805.
AL-KAISSY, M., ARASHPOUR, M., FAYEZI, S., NEZHAD, A. & ASHURI, B. Process Modelling in Civil Infrastructure Projects: A Review of Construction Simulation Methods. ISARC. Proceedings of the International Symposium on Automation and Robotics in Construction, 2019. IAARC Publications, 368-375.
ALKAISSY, M., ARASHPOUR, M., LI, H., ALAGHMAND, S. & NEZAMIAN, A. 2021. Quantitative analysis of safety risks and relationship with delayed project completion times. Risk analysis.
Teaching Commitments
ENG5003 - Advanced Design Project
CIV4288 - Water Treatment
RSE2010 - Fixed plant engineering and project management
CIV4286 - Project Management for Civil Engineers
CIV3285 - Engineering hydrology
OPM5002 - Innovation in the Project Context
Last modified: 30/07/2021