Mr. Muhammadh M. Khalid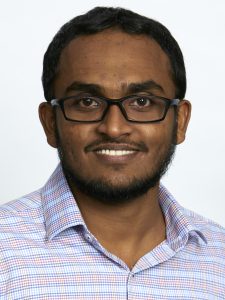 Mr. Muhammadh M. Khalid
Postgraduate Student (PhD)
Department of Civil Engineering
Room 114, 18 Alliance Lane (B36), Clayton Campus
Muhammadhn is an expert in computational modelling, focused on understanding and modelling hydrological processes in natural water systems. He is experienced in hydraulic, hydrologic, weather and climate modelling. He is well versed in coding and data analysis.
Qualifications
B.Sc. Eng (First class honours) , University of Peradeniya
Expertise
Computational modelling

Hydrology

Smoothed Particle Hydrodynamics modelling

Coding
Research Interests
My research interests include Water resources management, Hydrology, Computational modelling, SPH (Smoothed Particle Hydrodynamics), Weather and climate modelling.
Research Projects
Current projects
SPH modelling of buoyant flow in water bodies
This project aims to examine the buoyant flow in a vegetated littoral zone of a water body with a focus to understand and assess the flow mechanisms and characteristics for a wide range of natural conditions. By testing suitable SPH schemes and numerical approaches, thermal convection in natural water bodies with and without aquatic vegetation is to be modelled.
Teaching Commitments
CIV2263 - Water System
CIV4268 - Water Resources Management
ENG1021 - Spatial Communication in Engineering
Last modified: 01/06/2021