Dr. Nikola Zlatanov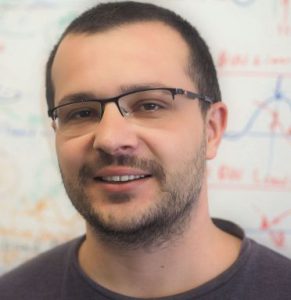 Dr. Nikola Zlatanov
Lecturer
Department of Electrical and Computer Systems Engineering
Room 227, 14 Alliance Lane, Clayton Campus
Nikola Zlatanov was born in Macedonia. He received the Dipl.Ing. and Master degree in electrical engineering from Ss. Cyril and Methodius University, Skopje, Macedonia in 2007 and 2010, respectively, and his PhD degree from the University of British Columbia (UBC) in Vancouver, Canada in 2015. He is currently a Lecturer (Assistant Professor) in the Department of Electrical and Computer Systems Engineering (ECSE) at Monash University in Melbourne, Australia. His current research interests include wireless communications, information theory, and nanonetworks. Dr. Zlatanov received several scholarships/awards for his work including UBC's Four Year Doctoral Fellowship in 2010, UBC's Killam Doctoral Scholarship and Macedonia's Young Scientist of the Year in 2011, the Vanier Canada Graduate Scholarship in 2012, best journal paper award from the German Information Technology Society (ITG) in 2014, and best conference paper award at ICNC in 2016. Dr. Zlatanov is an Editor of IEEE Communications Letters (since Nov. 2015).
Qualifications
Doctor of Philosophy (PhD), Wireless Communications, The University of British Columbia
Master, Telecommunications, Ss. Cyril and Methodius University, Skopje
Activities
IEEE Communications Letters (Journal), Associate editor, Editorships of academic journals.
Prizes
Four Year Doctoral Fellowship, The University of British Columbia.
ITG Best Paper Award, VDE Germany
Killam Doctoral Scholarship, Killam Trust
Research Grant, Deutscher Akademischer Austauschdienste eV (German Academic Exchange Service)
Vanier Canada Graduate Scholarship, NSERC Canada
Young Scientist of the Year, President of Macedonia
Last modified: 05/09/2019