Ms. Penelope Galbraith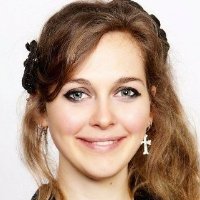 Ms. Penelope Galbraith
Postgraduate Student
Department of Civil Engineering
Room 222, Building 69, Monash University, Clayton, VIC, 3800, Australia
Penelope completed her Bachelor of Arts/Science (Hons) at Monash University, 2015. After working as a research assistant at Monash University in the Environmental and Public Health Microbiology (EPHM) laboratory, Civil Engineering (2015-2016), she commenced her PhD under the supervision of Assoc. Prof. David McCarthy and Dr. Rebekah Henry (2016).
Qualifications
Honours Degree of Bachelor of Science, Monash University, 2014
Bachelor of Science (Microbiology and Biochemistry), Monash University, 2014
Bachelor of Arts (Geography & Environmental Science), Monash University, 2015
Research Interests
Biofilters and WSUD, water decontamination, plant sciences, microbiology, molecular biology, interdisciplinary environmental sciences, microbial source tracking, public health
Research Projects
Current projects
The influence of vegetation on pathogen inactivation in stormwater biofilters
Stormwater represents a valuable alternative fresh water resource. Prior to reuse, stormwater must undergo treatment for the removal of pollutants of concern to human health, the most significant of which are disease-causing faecal microorganisms (faecal pathogens). Biofilters represent a low-cost, soil-plant based passive water treatment technology which demonstrate promising results in reducing faecal pathogen concentrations in stormwater. Despite this, removal rates can be poor and inconsistent under certain operational conditions, representing a key impediment to the uptake of the technology by stakeholders.
Plants are crucial yet under-researched biofilter design components which significantly influence pathogen removal. Preliminary research suggests that certain plant species (Melaleuca, Leptospermum spp.) enhance faecal microorganism inactivation (die-off) relative to the biofilter gold standard for pollutant removal, Carex appressa. The mechanisms by which plants enhance pathogen inactivation in biofilters are unknown. In particular, the production of antimicrobial compounds and support of native soil microbiota by plants are hypothesised to play key roles in mediating faecal microbe inactivation within biofilters.
This research project investigates the influence of vegetation on the inactivation of faecal microorganisms in stormwater biofilters. Specific reference will be made to the influences of plant-produced antimicrobials and the native soil microbiome within biofilters. Addressing knowledge gaps surrounding plant-mediated microbe inactivation will inform biofilter design for optimal pathogen treatment in these and related systems.
Henry R, Galbraith P, Coutts S, Prosser T, Boyce J, McCarthy DT (2018). What's the risk? Identifying potential human pathogens within grey-headed flying foxes faeces. PLoS ONE, 13(1). https://doi.org/10.1371/journal.pone.0191301
Galbraith P, Henry R, McCarthy DT (2019). Rise of the killer plants: investigating the antimicrobial activity of Australian plants to enhance biofilter-mediated pathogen removal. Journal of Biological Engineering, 13(52). https://jbioleng.biomedcentral.com/articles/10.1186/s13036-019-0175-2
Supervision
Undergraduate
Kathleen Strumila
How do root exudates influence faecal microorganism die-off in stormwater biofilters?
2018 to 2018
Jiayi Zheng
Optimisation and validation of stormwater biofilter vegetation for the removal of faecal microorganisms
2018 to 2018
Raghav Rana
The effect of plant type, temperature and drying period on microbial removal in stormwater biofilters
2019 to 2019
Teaching Commitments
CIV4268 - Water Resources Management
Last modified: 23/02/2020