Ms. Pippa Connolly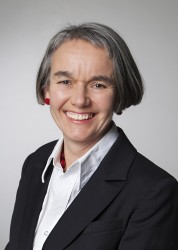 A/Professor Pippa Connolly
Associate Professor of Practice in Structural Engineering
Department of Civil Engineering
Room 124, 2322 Alliance Lane (B69), Clayton Campus
Qualifications
1997 – Current FIEAust Engineers Australia
2014 – Current GAICD Australian Institute of Company Directors (currently involved in Chair's mentoring programme)
2008 – 2009 – Graduate, Leading Arup, London Business School, (Hong Kong and London)
2001 – Graduate / Alumni Williamson Community Leadership Programme , Melbourne
1999 – Graduate Melbourne Business School – management for professional engineers
1994 – 2000 MIPENZ Institution of Professional Engineers New Zealand
1992 – Chartered Engineer, Engineering Council UK,
1992 – 2004 MICE Institution of Civil Engineers UK
1992 – 2014 MIStructE Institute Structural Engineers UK
1983 – 1987 Leeds University (UK) MEng, Architectural Engineering, , including 1 year at Penn State University (1985) (USA)
Board Experience
1996 – 2014 State Board Arup
1999 – 2002 National Vice President, National Association of Women in Construction
1997 – 2003 Victorian Board, NAWIC
Volunteer / Community Experience
2015- 2017 Project control Group first Victorian vertical Primary school development
2013 – Current : Director Seido karate Richmond
2012 – 2017 School Councillor Albert Park Primary School
Executive experience
2016 – Current : Monash University, Melbourne : Portfolio manager Industry engagement
2015 – Current : Monash University, Melbourne : Senior lecturer and coordinator final year
capstone unit in Civil and Environmental Engineering practice.
2013-2014 : Port of Melbourne Corporation, Melbourne : senior Infrastructure Planner Seconded to the Port of Melbourne Corporation. Assist with scoping and framing a confidential project for the board, incorporating risk assessments relating to different options.
1996-2014 : Director/ Principal, Ove Arup and Partners / Arup, Australia – 1997 Senior Associate, 1998 Principal. Responsible for business development, technical quality, project delivery, financial management, staff employment, strategy development, mentoring and setting up both the diversity committees and community partnering committees and nationally coordinating the structural teams in Arup. All undertaken while successfully delivering multiple building projects. Led the structures team and was responsible for every aspect of the performance of the group including bidding and securing work. From 2005 led the buildings sustainability team.
1993 – 1996 : Ove Arup & Partners , New Zealand– Associate responsible for delivery of TePapa,( national Museum of New Zealand) including operation of Joint Venture on site
1992 – 1993 : Ove Arup & Partners, Singapore Senior structural engineer and project manager
1987 – 1992 : Ove Arup & Partners , London, UK Graduate structural engineer included 18 months seconded to a builder ( Mowlem).
Last modified: 29/10/2019