Professor Ross Pilling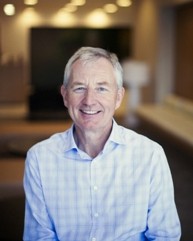 Professor Ross Pilling
Professor
Department of Chemical Engineering
Ross is a respected industry leader with a successful track record steering businesses through periods of rapid change including start-ups, post-merger integrations and business transformations. His senior executive career with leading multinational companies BASF and BOC, included several General Manager and Managing Director roles in Asia, Australia and Europe. He brings an international, multi-cultural perspective to leadership. Ross combines his diplomatic style with a natural affinity for cultivating relationships, convening, facilitating and persuading. He applies the qualities of integrity, credibility and passion to all that he does. Ross is motivated by the challenges of bringing together the people, organisations and resources required to promote and sustain progress.
Career History
Ross's executive career has been built upon a strong belief in the importance of an advanced manufacturing industry for a balanced and healthy economy, and consequently the broader community. Having extensive experience in highly regulated chemicals, manufacturing and services industries across Australia, Malaysia, Singapore and the UK, Ross is familiar with a wide range of industrial sectors, including agriculture, paints and coatings, construction, mining, personal care, home care, health and nutrition.
Ross recently retired as Chairman and Managing Director ANZ at BASF, and a member of the Asia Pacific Leadership Team (since 2008), where he designed and implemented a successful major transformation program. He also led the integration of four global acquisitions, driving operational synergies and cultural change while doubling revenues and increasing sites from three to 18. Previously, Ross was Chairman and MD of BASF Asia Pac Service Centre in Malaysia, providing shared services to over 10,000 employees at 60 companies in 16 countries. During his earlier career, Ross worked in Australia and the UK, leading various businesses and corporate functions such as supply chain, strategic procurement and marketing.
Among many roles, Ross has been Deputy National President of the Australian Industry Group, a member of an Industry Advisory Committee at RMIT University, and a Member of the Prime Minister's Business Advisory Forum to COAG. He is a Fellow of the Australian Academy of Technological Sciences and Engineering, a Graduate of the AICD's Mastering the Boardroom Course and has a Master of Science from Cranfield, a Bachelor of Engineering with Honours and a CIM Diploma in Marketing. He believes that business leaders have a responsibility to speak out on important issues and is a regular contributor to conferences and business forums on the topics of manufacturing, chemistry, sustainability, STEM education and youth engagement.
Personal
Ross has been married to Julie for 36 years, they have two adult sons and two beautiful granddaughters. He is a keen golfer, a follower of Rugby Union and has a range of community interests in arts, education, science and technology.
Last modified: 15/11/2017