Dr. Tanveer Adyel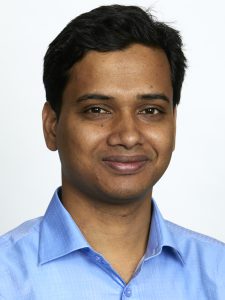 Dr. Tanveer Adyel
Lecturer in Water Engineering
Department of Civil Engineering
Room G09, 23 College Walk (B60), Clayton Campus, Australia/ SEU-Monash JGS, Room 8204, 377 Linquan St, Suzhou SIP, Jiangsu, China
Tanveer Adyel received his Ph.D. degree in Environmental Engineering at The University of Western Australia.  His research topic was to assess the performance of two constructed wetlands in stormwater nutrient attenuation over diurnal to decadal scale. Moreover, he developed a novel dissolved oxygen based "metabolism" as a proxy indicator of wetland function. Before joining Monash University, he worked at:
The University of Western Australia
Murdoch University, Australia
China University of Mining and Technology, China
Water Corporation (as iPREPWA Fellow), Western Australia
Qualifications
PhD, The University of Western Australia
Research Interests
Stormwater management and treatment; Water pollution control; Nature-based solution/Sponge city (wetland, bio-filter, green-wall technology); Micro-plastic management
Research Projects
Current projects
Benefits of green urban water infrastructure under a warming climate: A collaboration to improve urban and community resilience
This multi-disciplinary project brings together three early career researchers (ECRs) from Monash Faculties of Engineering, Information Technology and Science to investigate the significance of green urban water infrastructure (GI) on attenuating water pollutants and minimising the urban heat island effect under a changing climate. The project will bring together ECRs knowledge of GI design, monitoring, nutrient cycling, 2D image processing and data science to deliver optimum GI function for future cities. In addition to the research significance of this project, the outcomes will be used to deliver recommendations for future GI design by government and industrial stakeholders.
Integrated multi-functional green infrastructure (GI) or nature-based solutions (NBSs) for urban liveability and resilience
This project aims to investigate the performance of different green infrastructure i.e., green wall, green roof, constructed wetland etc for urban stormwater management under different hydrological and ecological conditions. Moreover, this project also looks for the retro-fitting of existing aging water assets for better performance under future climate scenario.
Microplastics (MP) are usually often defined as plastic particles <5mm that can create problem not only for aquatic system but also human wellbeing. Although MP do not pose acute fatal effects on living organisms, they can cause chronic toxicity, which is considered as a key issue in long-term exposure. All the generated MP can carry other persistent pollutants and be accumulated in the downstream aquatic system. This proposed research will investigate the status of MP and associated other pollutants, including microbes in a sensitive water ecosystem. The high-throughput genomic DNA sequencing explores any shifts in microbial community structures and their relative abundances in the aquatic system after MP exposure. Finally, a process based-model to be developed for better understanding of the fate and transport of MP for their better management.
Heavy metals are obnoxious and toxic element in water. These heavy metals can be discharged to sensitive watercourses and even drinking water from different natural and anthropogenic sources. Different techniques are available to detect heavy metals in water; however, the research on real-time monitoring using in situ composite-based sensor is limited. Graphene is attracting significant attention in recent year due to its unique physical and electronic charactertistics. Graphene-based nanomaterials are attractive for high-performance water sensors due to their unique properties, including high specific surface areas, high electron mobilities, and exceptionally low electronic noise. Because of potential risks to the environment and human health arising from heavy metal pollution in water, graphene-base water sensors are being developed for rapid and sensitive detection of heavy-metal ions.
1.  Keeping our roofs green and our streams clean: optimising plant health and stormwater management on Melbourne's green roofs; City of Melbourne (2020-2021)
2. Biodegradation, fate and transport of microplastic in constructed wetland; National Natural Science Foundation of China (2020-2021)
3. Interdisciplinary Seed Fund 2018, Faculty of Engineering-IT-Science, Monash University
4. 2018 Australia-Malaysia Travel Grant Scheme
5. Start-up Fund (2018-2020)
Supervision
Postgraduate
Dan Li
2019 to 2021
Wan Bingzhou
2019 to 2021
PHD
Prasanth Babu
2020 to 2023
Ankit Dodla
2020 to 2023
Teaching Commitments
CIV 5882 - Flood Hydraulics and Hydrology
CIV 5884 - Water Sensitive Stormwater Design
ENG 5005 - Engineering Projects A
ENG 5006 - Engineering Projects B
Hiring PhD/MS students
I am hiring PhD/Mater by Research students. If you are interested then send email with up-to-date CV and academic transcripts.
For Monash Australia scholarship, Pls click here
For Monash and Suzhou (China) Joint PhD, Pls click here
For Monash-IITB (India) Joint PhD, Pls click here
Last modified: 21/01/2020