A/Professor Xuchuan Jiang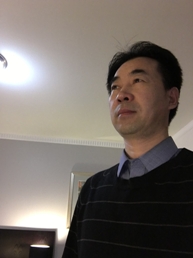 A/Professor Xuchuan Jiang
Associate Professor
Department of Chemical Engineering
Room 104, 33, Clayton Campus
Expertise
Nanoresearch.

Smart coatings.

Gas sensors.

Nanofabrication.
Research Interests
Xuchuan Jiang Research Interests are in, Smart coatings, Gas sensors, Nano-fabrication and Catalysis.
Research Projects
Current projects
Development of Metal-Titania Core-Shell Nanostructures for Photocatalysis.
Improving photocatalysis efficiency of titanium oxide is critical in energy and environmental applications. This project aims to develop innovative strategies to prepare metal-TiO2 core-shell nanostructures, in which
metals(e.g., gold, silver) can be used as light absorbers for visible incident light and generate intense electromagnetic field, thus highly enhance the efficiency. The findings obtained by a comprehensive experiment and theoretical program will be directly used in pollutant removals and antibacterial. This project therefore represents a unique research into the nanostructure design and functional control. Its success can significantly expand the knowledge creativity and research capability of Australia in nanocatalysts.
Last modified: 20/11/2019