Australian Child to Adult Development (ACAD) study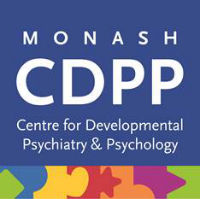 About Australian Child to Adult Development (ACAD) study
Longitudinal study of Behavioural and Emotional Disturbance in people with Intellectual Disability
Chief investigators
Professor Gillian Turner, University of Newcastle
About the Longitudinal study of Behavioural and Emotional Disturbance in people with Intellectual Disability
Since 1990, the Centre has been conducting an internationally unique longitudinal follow-up study of emotional and behavioural problems in a representative sample of over 1,000 Australian children who have intellectual disability. The study is funded by NHMRC and NIH (USA), is a multi-centre initiative and is comprised of researchers in Victoria and NSW. The principal investigators are Professor Bruce Tonge (Melbourne) and Professor Stewart Einfeld (Sydney).
This study is providing vital information on biological, psychological and social factors, which may be associated with the development of mental health problems. Our research suggests a range of possible early interventions, which are the focus of outcome studies which commenced in 2000.
In late 1998 and during 1999, a follow-up of the original epidemiological and genetic syndrome group cohorts (N=834) was undertaken. This involved the design and preparation of a questionnaire booklet, which included measures of biopsychosocial factors. The Melbourne team was responsible for the extensive mail out to the cohorts for following up a large number of subjects from the Dandenong/Westernport region, the Murray/Riverina region, and a large sample of children with diagnosed autism. Over 80% of the original cohort has responded to the third follow-up in 1999, and the fourth wave which was completed in 2002-2003.

The fifth wave of data collection commenced in 2007. A sixth wave will commence in 2009. These two waves of data collection will investigate the development of behavioural and emotional disorders in early adulthood.
The fourth wave of data collection has gathered important information on the development of behavioural and emotional disorders from adolescence through to early adulthood.
Our research to date shows that behavioural problems are 2-3 times more common in young people with intellectual disability than the general population and cause significant added distress, burden and cost to the community. In particular, disruptive behaviour and anxiety problems have shown to be severe and persistent over time. The autism cohort has shown to have greater levels of psychopathology than the epidemiological sample. Results of analysis of waves 1-4 have demonstrated that although levels of behaviour and emotional problems have declined slightly over this time, they still remain substantial, suggesting the need for effective mental health interventions. A paper reporting on the results of waves 1-4 was recently published in the Journal of the American Medical Association (JAMA).
In October 2005 this project was awarded additional NH&MRC funding commencing in 2006 through to 2010.
Behavioural Phenotypes of Young People with Specific Syndromes
The study of behavioural phenotypes for specific intellectual disability syndrome groups is important as it may contribute to a diagnosis, and assist in the development and implementation of intervention and prevention programs. The longitudinal study of behavioural and emotional disturbance in children and adolescents with intellectual disability previously discussed allows the behavioural phenotype of specific intellectual disability syndrome groups to be examined. The study provides follow-up data at 4 time points for the follow cohorts: Autism (N=111); and Williams syndrome (N=64); Fragile X syndrome (N=67); Prader-Willi syndrome (PWS) (N=59) and Down syndrome (N=74). A fifth time point commenced in 2007.
The study shows that genetic cause of intellectual disability has a strong influence on the severity of behaviour problems. Down syndrome subjects have significantly less behavioural and emotional disturbance than the epidemiological sample, whilst the Prader Willi sample have significantly more behavioural and emotional disturbance than the epidemiological sample. These patterns persist over time, although there are non-specific trends for the level of disturbance to improve or worsen in particular syndromes.