ADOS-2 Training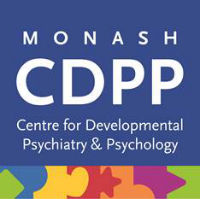 Autism Diagnostic Interview-Revised (ADI-R)
Autism Diagnostic Observation Schedule (ADOS)
The Autism Diagnostic Interview - Revised (ADI-R) (Le Couteur et al., 1989; Lord, Rutter, & Le Couteur, 1994) is a standardised, semi-structured diagnostic interview for use with the parents or caregivers of people suspected of having a Pervasive Developmental Disorder.
The Autism Diagnostic Observation Schedule (ADOS) (Lord, Rutter, DiLavore, & Risi, 1999) is a semi-structured, standardised assessment of communication, social interaction, and play. It provides a series of standardised contexts in which the child's social, communication and repetitive, stereotyped behaviours can be observed. It has been designed to assist in the diagnosis of autism and other pervasive developmental disorders and is suggested as a complementary instrument to the ADI-R (Lord et al., 1999). A diagnostic algorithm consistent with DSM-IV and ICD-10 clinical diagnoses is generated which provides cut-off scores for autism and other PDDs.
Autism Diagnostic Observation Schedule - Second Edition (ADOS-2) 2017 Workshops
Location: Monash University, Caulfield campus,
900 Dandenong Road, Caulfield East, Building H, Basement level, Theatre HB, 39,
Melbourne 3145
ADOS-2 Introductory Workshop (modules 1-4) New workshop announced - 26 & 27 October, 2017
Fee: $665.00 plus 10% GST
This workshop is provided and accredited by the Monash Institute for Health and Clinical Education (MIHCE). This is a new Monash University Institute, dedicated to the delivery of short courses for professionals, and is part of the Monash University Faculty of Medicine, Nursing and Health Sciences.
Click here for further information or to register for the October workshop.
ADOS-2 Toddler Module Introductory Workshop
Not offered in 2017
Fee: $350.00
This is an introductory workshop specific to the Toddler Module which includes lecture, DVD demonstration and discussion of administration and scoring. This workshop is designed for researchers and clinicians with prior background in formal testing and in working with young children with and without autism. All trainees are expected to have prior training in modules 1 to 4 of the ADOS / ADOS-2.
ADOS-2 Advanced Workshop
Not offered in 2017
Fee: $1,750.00
This workshop is for those seeking a high level of skill and accuracy in their administration and coding of the ADOS-2 and is suitable for experienced professionals who wish to use the ADOS-2 in clinical or research settings. It is essential that reliability is established first before the ADOS-2 can be used for research purposes. This involves first attending an ADOS or ADOS-2 Introductory Workshop and then attending an ADOS-2 Advanced Workshop and completing post-course work. This is an interactive workshop which involves more intensive instruction on administration and coding of the instrument including working in small groups, and discussion on specific administration and coding issues. This workshop is required in order to work towards achieving research reliability (essential for research use of the ADOS-2).
For more information and frequently asked questions on ADOS-2 workshops, please click here
Autism Diagnostic Interview - Revised (ADI-R) Workshop
CDPP will not be offering ADI-R training in 2017.
All ADOS-2 Training Workshops
Prior to attending an ADOS-2 workshop, participants will be sent an information pack. This will contain information about the venue, options for purchasing ADOS-2 materials, and some reading material. It will also include DVD/s of ADOS administrations to watch prior to attending the workshop. Participants are also asked to do a practice administration of the ADOS-2. This can be done with an individual with or without autism spectrum disorder, or as a role play exercise with a friend or colleague. This task is to help familiarise participants with the ADOS-2, and is very useful preparation for the workshop. Detailed information on this will be provided in the pre-course information pack. It is also essential to read the ADOS-2 manual prior to attending the workshop. A manual is not provided in the pre-course pack so training participants are responsible for obtaining a manual for the pre-course preparation and for bringing to the ADOS-2 workshop. Workshop fees include all materials used during the course, as well as lunch and morning and afternoon tea each day.
Who can participate in training workshops?
ADOS-2 and ADI-R (Autism Diagnostic Interview - Revised) workshops are designed for psychologists, paediatricians, and psychiatrists. Speech pathologists, occupational therapists, and doctoral students who have experience in standardised assessment measures are also able to attend the training workshops. The ADI-R and ADOS-2 are intended for use by both clinicians and researchers.
Cancellations:
Cancellations must be received in writing. We will accept your designation of another person to attend, conditional on the replacement delegate being an appropriate candidate for training.
Cancellations received more than two weeks prior to the course will receive a full refund less $50 administration fees.
No refunds will be given for cancellations within two weeks of the course starting.
Refunds will not be available until after the workshop.
In the event that the workshop is cancelled by the organisers, registration will be fully refunded. No liability will be accepted for travel or other costs/expenses.
Registration and further information
For all ADI-R and ADOS-2 training enquiries please email cdpp@monash.edu.
ADOS-2 and ADI-R materials and manuals can be purchased from:
NOTE: Attendance at any workshop does not guarantee qualification to purchase ADOS-2 materials. Access to test materials is governed by the qualification criteria as specified by the publisher and distributors of ADOS materials. Please refer to the websites of the publisher (Western Psychological Services) and Australian distributors (ACER, Pearson, PAA) for details on purchasing requirements.