BeyondNow: Suicide prevention smartphone app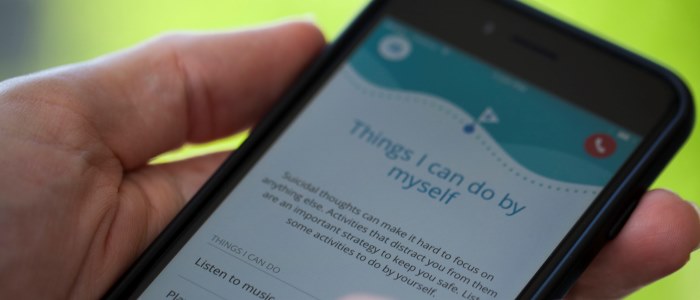 Our Research
Every week in Australia approximately 50 people kill themselves, 1,250 attempt suicide, 4,000 make plans to suicide, and 7,000 think about killing themselves. Suicide is much more common among males than females in every state and territory of Australia. Despite this substantial public health problem most suicidal individuals do not receive help. Smartphone applications (apps) are quickly emerging as a promising new mechanism for providing health information and services to people in novel ways that overcome traditional service delivery barriers. As such, smartphone apps are gaining popularity in the suicide prevention field as they give people increased access to support at times of crisis. Suicide Prevention apps that are currently being developed and evaluated internationally are focussed on safety planning and creating hope. These types of apps have the potential to be very effective in mitigating suicidal crisis. Click on the links below for further information on:
Research aim
The aim of our research is to evaluate the functionality, efficacy, and utility of a new safety planning smartphone application. The trial will involve including the use of the smartphone application into existing Monash Health mental health services. Participants will include 30 males and 30 females who have experienced recent suicidal ideation or behaviours. Participants will be recruited by their treating mental health clinician. First, research staff will train the treating clinicians and participants in the use of the smartphone application, and conduct baseline measurement of suicide ideation and/or behaviour, as well as suicide resilience using self-report measures. Participants will then undergo 'treatment as usual' under the management of their treating clinician for a period of two months. Research staff will then conduct post trial measurement of suicide risk and resilience along with qualitative data on smartphone application functionality and utility.
The BeyondNow App
| | |
| --- | --- |
| | BeyondNow is a safety planning smartphone app and website that was launched in March, 2016. It has been specifically designed with input from Australian clinicians and individuals with lived experience of suicide. Funded by The Movember Foundation, BeyondNow is a joint project between Monash University and beyondblue. The aim of the safety planning app is to provide a platform for people to develop their own personalised safety plan on the app or website. BeyondNow allows the user to develop a list of warning signs, coping strategies, reasons for living and ways to make their environment safe via either free-text entry, or by selecting from a range of suggestions. In addition, BeyondNow has in built Australian crisis phone numbers and sections for social support and professional contacts, all of which can be dialed from within the app. The app also includes a "sharing" function in which a copy of the safety plan can be shared via email with important support people. |
About Safety Planning Intervention (SPI)
Safety planning is a type of intervention which helps people reduce their immediate risk of suicidal behaviour. An individual's safety plan is ideally developed through collaboration with a clinician. Together, the patient and clinician develop a list of hierarchically-structured, individually-useful coping and help-seeking strategies, to be used during times of distress or crisis. The safety plan progresses gradually from strategies designed to help cope with suicidal ideation which the patient can perform on their own, to social and external ways of coping. Research suggests that most people who think about or attempt suicide, don't actually want to die, they just want their psychological pain and distress to stop. Safety planning is designed to provide people with a structured approach to managing psychological distress and suicidal ideation, which can reduce their immediate risk of engaging in suicidal behaviour. Many clinicians across Australia use some form of safety-planning with their suicidal clients. However, until recently there has been little formal structure in the way in which safety-planning was conducted with even less empirical research to support interventions. The Safety Planning Intervention (SPI) developed by Professor Barbara Stanley and Professor Gregory Brown (2012), brings much needed structure to this area of clinical practice.
SPI Workshops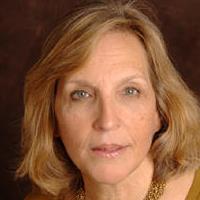 The CDPP recently conducted half-day safety planning workshops in Melbourne and Sydney. The workshops included theoretical and practical training in the use of a brief Safety Planning Intervention (SPI) to mitigate suicide risk. The workshops also included training in the use of the BeyondNow safety planning smartphone application which was developed in line with the SPI.

The presenter for this workshop was the co-developer of the SPI, Professor Barbara Stanley. Dr. Stanley is a Professor of Medical Psychology in the Department of Psychiatry at Columbia University College of Physicians & Surgeons. She is also a Research Scientist and Director of Suicide Prevention Training, Implementation and Evaluation at the New York State Psychiatric Institute. Dr Stanley is the principal investigator on several NIMH and foundation grants investigating clinical and neurobiological factors and intervention strategies related to suicidal behavior, self injury, and borderline personality disorder. She is the author of more than 150 publications and serves as editor in chief of the Archives of Suicide Research. She has received several awards including the American Foundation for Suicide Prevention Outstanding Research Award and the Suicide Prevention Center of New York Research Award.
Contact details
Dr Dan Gresham
Email: daniel.gresham@monash.edu
Phone: 03 9905 0163
Our partners
The BeyondNow app has been developed by Monash University and beyondblue, funded by donations from The Movember Foundation