Early Intervention Programs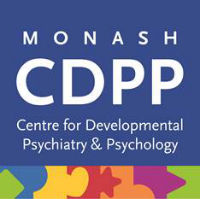 A Parent Education and Skills Training Early Intervention for Children with Autism
Investigators:
Prof Bruce Tonge
A/Prof Neville King
Dr Avril Brereton
This is a project funded by NHMRC 2000-2002.
Early intervention is promoted in the management of autism but little empirical evidence exists to support which, if any, of its components might be effective.
This project is investigating a range of child and parent outcomes of a 20 week parent-based education and skills management programme for the parents of young children (3-5 years) recently diagnosed with DSM-IV Autistic Disorder. The early intervention comprises 10 small group sessions and 10 individual sessions which provide education on autism and parenting skills training.
Outcome measures include assessments of parent mental health, family functioning, child psychopathology, cognitive, adaptive behaviour and language skills.
To date, sixty families have participated in the early intervention and their outcomes measured six months later were compared with a control group (50) of age and sex-matched children with autism. Significant improvements in parental mental health and coping abilities were evident in the treatment group compared with controls.
There were also indications of relatively better adjustment and development in the children whose parents had received early intervention, although as is the case with other early intervention studies, long term follow up is required to confirm these benefits, therefore all participating families will be followed up one and two years later.
Further Information:
Dr Avril Brereton + 61 3 9905 1402.
Early Intervention for Anxiety and Phobic Disorders in Young Children with Intellectual Disability
Investigators:
Prof Bruce Tonge
Associate Professor Neville King
Dr David Heyne
Psychologists:
Ms Kylie Jackson
Ms Lisa Ciechomski
The aims of this project are to evaluate the efficacy of two parent-based interventions for young children with an intellectual disability and high levels of anxiety. The investigation is being carried out at the Centre for Developmental Psychiatry and Psychology, and the program is conveniently located in a house behind Monash University. The program inclusion criterion is parents of young children aged 4 to 7 with an intellectual disability and high levels of anxiety. Parents are randomly assigned to one of three groups: (a) a parent behaviour management skills intervention, (b) an educative and supportive intervention, and (c) a waiting-list control condition. Parents allocated to the waitlist condition, are invited to participate in the program at the end of 3 months.
Two psychologists facilitate the program, which is provided in group format (six to eight parents per group) over 11 weeks. Measures pertaining to child psychopathology (e.g., Developmental Behaviour Checklist, Einfeld & Tonge, 1992) and parental health (e.g., GHQ-28, Goldberg & Hillier 1979) are administered pre- and post-treatment and at 12-month follow-up. To date, approximately 64 parents have participated in the project. It is anticipated that a further 30 parents will complete the program by the end of 2002.
A number of presentations and papers of this research have been given at conferences, including the National Conference for the Centre for Developmental Disability Studies, and both state and national conferences for the Australian Association for Cognitive Behavioural Therapy. The program is becoming well known in the community via ongoing liaison with schools, early intervention centres and disability support organisations.
As yet there has been no formal analysis of the data. However, feedback received from parents is positive and indicates that parents find the program beneficial and useful. Many parents have reported an increased understanding of their child's anxiety and disability, and have recommended the program to other parents. In addition, a number of parents have attended the program as a couple. Fathers are encouraged to attend the program, which is important given that little research has been conducted on the effectiveness of parent training programs for fathers, especially fathers of disabled children, compared to research involving mothers. The project is proceeding in a satisfactory manner, and it is anticipated that results will be of both clinical and scientific importance.
Further Information:
Kylie Jackson + 61 3 9905 1442 or Lisa Ciechomski + 61 3 9905 1553.