Motor functioning in Autism and Asperger's disorder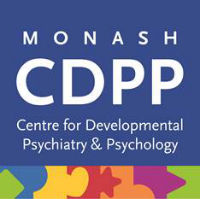 Motor functioning in Autism and Asperger's disorder: Furthering current neurobehavioural and clinical definitions
Chief Investigators
Dr Nicole Rinehart
Prof. Bruce Tonge
Emerit. Prof. John Bradshaw
Prof. Robert Iansek
Dr Jennifer McGinley
Dr Kerryn Saunders
Associate Researchers
Dr Anna Murphy
Dr Ashwini Nayate
Ms Nicole Papadopoulos
The Study
The purpose of this study is to build upon previous research using new technology (3D gait analysis) to improve the diagnosis of the motor dysfunction aspects of Pervasive Developmental Disorders. The kinematic three-dimensional (3D) motion analysis system will enable us to sensitively delineate basal ganglia and cerebellar motor features in young children (7-12yrs) diagnosed with Autism and Asperger's Disorder.
In addition, we are also devising a computerised upper limb touch-screen task which will enable us to kinematically measure upper limb movement in these clinical populations complementing our gait analysis and other neuropsychological measures.
Clinically this study will enable us to define quantitative measures of motor and gait abnormalities in autism and Asperger's disorder which might be of specific use in diagnosis, treatment and assessment outcome.
For more information please contact Dr Nicole Rinehart.