Mental Health and Spinal Cord Injury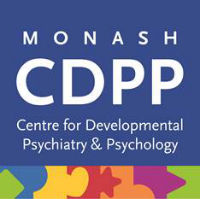 The development and pilot of e-PACT: a psychological treatment of depression in people with spinal cord injury
Investigators
Dr Christine Migliorini, Monash University (CI)
Prof Bruce Tonge, Monash University
Dr Andrew Sinclair, Independence Australia: Community Solutions
Funding
beyondblue: the national depression initiative 2008 grant
What is the current project about?
This pilot project of e-PACT will investigate the acceptability of online delivery of treatment that is largely CBT-based and supplemented with elements from positive psychology, and mindfulness if time allows, in a series of case studies. Our e-PACT program will take the place of face-to-face contact with a therapist but will help the person with a SCI work through existing online psychological treatment resources that is supplemented with therapist support. The multiple case study approach, relying on exemplars to provide comparative quantitative and rich qualitative data, will provide evidence of the acceptability of e-PACT. It is anticipated that e-PACT will be expanded into a larger multi-sited randomised control trial in the future.
Why this project?
A recently completed PhD study (Migliorini, 2007) of the mental health and quality of life of a large representative sample of adults (n=443) adults with spinal cord injuries living within the Victorian community found that, although many individuals with SCI are resilient, are substantial proportion suffered the extra burden of mental illness. The study also revealed the existence of a significant unmet need for psychological support since many individuals were not receiving any psychological care. There are number of likely reasons for this absence of care is partly due to difficulty accessing services and for some, a reluctance to seek help as this might be seen as a sign of weakness or work against their understandable desire to be independent. These issues are unlikely to be resolved within the traditional face-to-face therapy delivery mode anytime soon especially given today's economic climate.
For more information please contact Dr Christine Migliorini.
Useful links
Publications
Migliorini, C. 2007. Mapping wellbeing after spinal cord injury, unpublished PhD thesis, School of Psychology, Psychiatry & Psychological Medicine, Monash University.
Migliorini, C., Tonge, B. & Taleporos, G. 2008 Spinal Cord Injury and mental health. Australian & New Zealand Journal of Psychiatry, 42 (4):309-14.
Migliorini, C., Elfström, M. & Tonge, B. 2008. Translation and Australian validation of the spinal cord lesion-related coping strategies and emotional wellbeing questionnaires. Spinal Cord, 46 (10): 690-695.
Migliorini, C., New, P. & Tonge, B. Comparison of depression, anxiety and stress in persons with traumatic and non-traumatic spinal cord injury. Spinal Cord, accepted 12/09/08.
Migliorini, C., & Tonge, B. Reflecting on subjective well-being and spinal cord injury. Journal of Rehabilitation Medicine, accepted 22/01/09.
Conference Presentations
2008 - ISCOS conference - Lead author of presented paper - Differences in quality of life for traumatic and non-traumatic spinal cord injury survivors living in the community

2007 - 9th Annual Australian Quality of Life Conference - Presentation of paper - Living a good life after spinal cord injury

2007 - SCI2007 - Lead author of presented paper - Differences in mental health outcomes after traumatic & non-traumatic SCI

2006 - SCI2006 - Presentation of paper - Mapping wellbeing after SCI

2005 - 7th Annual Australian Quality of Life Conference - Presentation of a poster - Mapping wellbeing after SCI