Time for a Future (follow up study)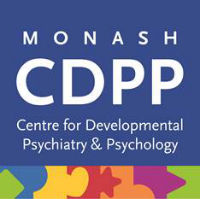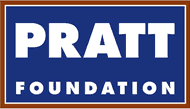 Time for a Future: Youth Psychosis Psychotherapy Programme (follow up study)
Investigators
Prof. Bruce Tonge
Dr Stanley Gold
Mrs Jeanette Beaufoy
Ms Jill Pullen
Dr Georgina Hughes
Ms Jessica Collins
Project Overview
The Time for a Future: Youth Assessment & Psychotherapy Follow up Study is supported by trainees and clinical supervisors from the Master of Child Psychoanalytic Psychotherapy (Monash University), Southern Health CAMHS, Monash University Centre for Developmental Psychiatry and Psychology and other CAMHS services (Alfred CAMHS, Austin Hospital, Ballarat, Barwon Health, Bendigo, Eastern Health, & Royal Children's Hospital) across the state. The programme is funded by the Pratt Foundation and commenced in August 2001.
The long-term outcome of young people who present to CAMHS for assessment and management is not well understood. The aim of this naturalistic study was to provide a standardised assessment of young people admitted to Victorian CAMHS, then conduct follow-up assessments 6, 12 and 24 months later. Subsequently, ethical approval was granted for follow-up assessments to be conducted at 4 and 6 years as well.
Brief methodology
The young people involved in the project were referred from a range of metropolitan and rural regions state-wide. Participants were required to be aged between 12 and 17 years and to have presented for treatment by CAMHS with features of early psychosis or emotional and behavioural disturbance. Psychotic symptoms may include vague symptoms such as perplexity, confusion, magical thinking, and paranoid thinking. Young people with difficulties in relationships with family members and/or peers or severe dysfunction in everyday life could also be referred. Young people with a primary diagnosis of substance dependence, conduct disorder or an intellectual disability severe enough to prevent effective communication were not included.
The assessments included measures of anxiety, depression, psychiatric diagnosis and symptoms, temperament and coping ability. Parental mental health, family functioning and stressors that have occurred in the young person's life were also examined. The type of treatment and management provided by CAMHS or otherwise was recorded. Information was obtained from multiple informants including parents or carers, case managers and the young person at each of the time points.
It is hoped that a clearer understanding of the factors that influence recovery and relapse will be obtained and this information will inform treatment provision. It will also be useful to explore which biopsychosocial variables change over time.
Preliminary results
One hundred young people (57 female and 43 male, average age 15.2 years) have completed an initial assessment with the project. Participants come from a wide range of socio-economic and cultural backgrounds, with 16% of participants born outside Australia and 29% speaking a second language. Most participants (52%) lived with two parents, whilst 37% lived with one parent. Almost one third of participants experienced a chronic medical condition as well as mental illness, with asthma (15%) being the most prevalent medical condition. The mental health of young people at the initial assessment was overwhelmingly poor, with most participants demonstrating clinically significant levels of anxiety and depression and some participants experiencing significant psychotic and dissociative symptoms.
Twenty-two young people have completed a 6 month assessment, 55 have completed a 12 month follow-up assessment and 61 have completed a 24 month assessment. Nine participants have completed a 4-year assessment.
A preliminary analysis of trends over time has suggested significant changes. Young people's scores on the Global Assessment of Functioning scale (GAF), which incorporates psychological, social and educational/occupational functioning, have significantly increased over the first 12 months, indicating an improvement in the general functioning of participants over this time. Importantly, the improvements are maintained at the 24 month mark also. Similar patterns have been identified in depressive, anxious and dissociative symptomatology, with an overall decline in these symptoms recorded for the first 12 months and the reduction maintained at 24 months.
In contrast, the functioning of young people's family unit, as measured by the Family Assessment Device (FAD) and the Global Assessment of Relational Functioning (GARF), has not improved over the course of 24 months. The family unit, and hence the primary social support network of young people, has tended to remain at a dysfunctional level or has declined in functionality at the 12 month and 24 month timepoints. The ongoing dysfunction imparts greater significance to improvements made by adolescents in their mental health and functioning, as these improvements appeared to have occurred in the context of ongoing family difficulties. The results also suggest there is an unmet need for assistance and support for families of adolescent CAMHS patients.
Psychoanalytic Psychotherapy Programme
Some young people in the study have also been referred to our psychoanalytic psychotherapy programme in addition to regular CAMHS treatment. These participants are involved in either weekly or twice weekly individual psychoanalytic psychotherapy. The psychotherapy treatment is provided by trainees or graduates from the Master of Child Psychoanalytic Psychotherapy Course (Monash University) who receive weekly clinical supervision. The benefit of the psychotherapy programme is that it provides additional, intensive treatment that the public mental health system is currently less able to provide.
Initial results for adolescents receiving therapy
Twenty-four participants have undertaken, or are continuing to undertake, psychotherapy treatment. We have examined their progress after 12 months and have compared their progress with the progress of adolescents receiving treatment-as-usual without psychotherapy. Both groups have shown an overall significant decrease in thought and depressive symptoms regardless of treatment status. However adolescents receiving psychoanalytic psychotherapy showed greater improvement than non-therapy adolescents if the initial severity of their symptoms was high.
Results suggest psychoanalytic psychotherapy is more effective than treatment-as-usual in reducing severe thought and depressive problems in adolescents in the short term (12 months). No impact of psychoanalytic psychotherapy was found on family functioning, perhaps this is not surprising given that only the adolescent participated in therapy.
Work in progress
We are currently undertaking 24-month assessments and beginning to analyse these results. We anticipate that these results will clarify whether psychotherapy has a longer term impact, whether the 12-month results were due to initial between-group differences, and also whether there are particular adolescents for whom the therapy is less, or more, effective.
In the longer term, it is anticipated that findings from the 2, 4 and 6 year follow-up assessments will contribute to the understanding of recovery and relapse in young people and the impact of psychotherapy treatment for adolescents with severe mental illness.
Contact