Early Intervention Program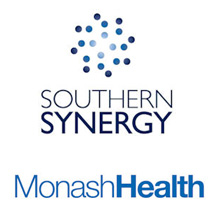 About the Early Intervention Program
The Early Intervention Program investigates negative symptoms, medical comorbidity, genetic epidemiology, service models and delivery, and neurocognitive markers of violence in schizophrenia.
We work in collaboration with Orygen Youth Health, Forensicare, the Australian Schizophrenia Research Bank and the Monash Alfred Psychiatry Research Centre (MAPrc).
Program head

Associate Professor Brendan Murphy
In 2007, after 8 years at Orygen Youth Health under the mentorship of Australian of the Year (awarded in 2010) Professor Patrick McGorry, Brendan Murphy was appointed to both Associate Professor at Monash University and Clinical Director of Monash Health's Early Psychosis service.
Clinically, Associate Professor Murphy has developed an early psychosis clinical pathway to ensure best practice, including the early detection and management of medical comorbidities, and a risk factor questionnaire for prognosis in schizophrenia. He is spearheading the Youth Service component of Australia's first Mental Health Service for people aged 0 to 25 years, currently in development at Monash Health.
Contact Associate Professor Brendan Murphy.
Our staff

BMedSci (Hons) student, 2014
Mathew Kang
Our research
Publications and resources
Read and access our key publications and find out more about our current and pending grants.
Opportunities
If you are thinking of a career in psychiatry, psychology or research into Health Services with a focus on Mental Health, the Southern Synergy Research Centre at the School of Clinical Sciences is a great place to start. We are located in new purpose-built offices at Dandenong Hospital. Designed to optimise translational opportunities for work in mental health care, the centre has close co-location with the key leadership team of Monash Mental Health.
Find out more about current postgraduate opportunities (Honours, Masters, PhD) with Southern Synergy.