Grants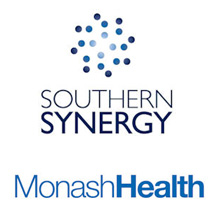 Grants awarded
Diabetes Foundation, $48,000, 2008-09
Heart Foundation, $130,000, over 2 years 2010-12
Southern Health seeding grant $3000
NHMRC equipment grant $12,000
Southern Health Emerging Researcher Fellowship $30,000

Grants pending
Three NHMRC Project Grants are pending for possible funding in 2011:
Explaining elevated risk for early heart disease in psychosis. Foley D, Murphy B, Harrap S, MacKinnon S, Morley K $450,000
A Study of Cortical Inhibition in the Pathophysiology of Schizophrenia. Fitzgerald P, Murphy B $465,975
Characterising language and communication deficits in schizophrenia and their relationship to genetics and quality of life. Rossell S, de Zubicaray G, Murphy B, Copolov D, Foley D, Neill E, $405,124.