Heart disease risk and first episode psychosis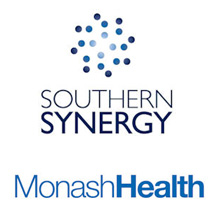 Explaining elevated risk for early heart disease in psychosis
Staff
Principal Investigators: Debra Foley, Adjunct Associate Professor Brendan Murphy
Project description
Individuals with schizophrenia have a 20% shorter life expectancy and are 50% more likely to die from cardiovascular disease than the general population. Critically, many die from heart disease at a relatively young age. Efforts to identify those at risk must therefore begin early, and there are many individuals at risk because schizophrenia is a common disorder affecting approximately 1 person in every 100. Despite these striking statistics, there has been no large scale prospective evaluation of the physical health of Australians with schizophrenia or other psychoses, before and after antipsychotic drug treatment has been initiated. Research is needed to understand the nature and magnitude of the physical health problems associated with psychosis in the early phase of illness, when interventions are likely to be most effective, and to track the effects of drug treatments for psychosis on physical health outcomes. Distinguishing pre-treatment health from treatment effects is important for understanding the source of physical disease associated with psychosis and to inform decisions regarding medical interventions. Evaluating patients before they have been treated with antipsychotic drugs is important because these drugs may cause dramatic weight gain and, independent of weight gain, may elevate cholesterol and blood glucose levels.
The purpose of this study is to conduct a systematic survey of risk factors for heart disease in all first episode psychosis clients attending a dedicated first episode psychosis service. The first aim of this study is to determine the prevalence of risk factors for heart disease in a representative sample of young people with a first episode of psychosis prior to treatment with antipsychotic drugs. The second aim of this study is to determine and evaluate change in risk factors for heart disease after commencement of treatment with antipsychotic drugs, over an 18 month period. Data collected in this study will include family history, psychiatric symptoms, substance use, medication and medication compliance, exercise, diet, social support, 10 year risk for heart disease and diabetes, DNA, height, weight, waist and hip measurements, blood pressure, and fasting blood samples to measure cholesterol, triglycerides, serum glucose and insulin and inflammatory markers. Recruitment of participants commenced in November 2008 and approximately 75 patients are participating in the study.
Recent research has shown that psychosis is genetically correlated with coronary artery disease and type 2 diabetes and therefore these physical illnesses may form a part of the extended clinical picture of psychosis. Early identification of risk factors for heart disease in young adults with psychosis enables intervention and early treatment. Findings from this study will also have immediate practical value because they will be integrated with the clinical pathway implemented at the recruitment site to identify evidence based triggers for medication review and to identify those who will benefit from immediate medical intervention. This study will also serve as a prototype for the systematic implementation of monitoring and associated clinical research across multiple first episode services to create a national resource for research into the basis for, and interventions to ameliorate, elevated risk for heart disease and other adverse physical health outcomes associated with psychosis.
In 2008-2009 this project was supported with a grant from the Diabetes Foundation and will be partially funded in 2010-2012 with a grant from the Heart Foundation. In addition, a NHMRC grant application is currently under review for this study.
Project status
Data collection is complete.