Negative Symptom Onset Scale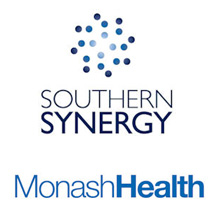 Negative Symptom Onset Scale - reliability and validity
Staff
Principal Investigator: Adjunct Associate Professor Brendan Murphy
Project Description
Negative symptoms in psychosis are particularly difficult for people to cope with. These symptoms include problems displaying emotions and communicating with people; not feeling motivated to do anything; not wanting to go out with friends and family; and not enjoying activities as usual. These symptoms are difficult to both identify and treat with success.
The Negative Symptom Onset Schedule (NSOS) is a questionnaire designed to measure the onset of negative symptoms in psychosis. It allows the accurate determination of various specified negative symptom phases during illness and should provide a valuable clinical focus on negative symptoms. This questionnaire holds significant potential for use in health services internationally, to target treatment of these symptoms in the long term.
The aims of the study are to determine the inter-rater and test-retest reliability and validity of the NSOS; to examine whether the NSOS is easy to administer with both the patient and informant; and to assess the frequency and order of different components of onset of negative symptoms. The pilot study which was supported by a Southern Synergy seeding grant has concluded and the full study is now underway.
Anticipated Outcomes
That the NSOS is a valid measure for assessing the onset date of negative symptoms in the study participants.
That the NSOS is a reliable measure for use in establishing the onset of negative symptoms within a psychotic population.
That the NSOS will be easy to administer with both the patient and informant, as evidenced by the amount of missing data (less than 10% missing data identified as acceptable).
Project status
Pilot study completed, main study yet to start.