Quetiapine vs lithium in first episode mania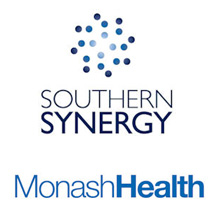 Neuroprotective Properties of Quetiapine versus Lithium in a First Episode Mania Cohort
Staff
Principal Investigator: Professor Michael Berk
Associate Investigator: Adjunct Associate Professor Brendan Murphy
Project description
Individuals with bipolar disorder experience symptoms for half their lives. For example, given an onset age of 16 years, patients can be expected to have experienced 10 episodes by 30 years of age. Bipolar disorder, however, is an under-researched area, particularly for patients in the maintenance phase.

Over 3 years, 45 patients with bipolar disorder will be recruited to this study from Orygen and the Recovery and Prevention of Psychosis Service (RAPPS), Monash Mental Health. Once in remission, research participants will be randomly allocated to open label lithium or quetiapine.
The primary aim of this study is to investigate if the 12 months following a first manic episode is associated with neuro-anatomical, biochemical and neuro-cognitive changes, and if these can be prevented through the use of maintenance lithium or quetiapine monotherapy. Secondary aims of the research are to compare the clinical effectiveness of quetiapine and lithium on: mania and depression; positive and negative symptoms of psychosis; and overall functioning (e.g., employment, quality of life); and to assess safety and tolerability of quetiapine in maintenance treatment of first episode mania.
Project status
Project completed, papers yet to be published.