Taurine and first episode psychosis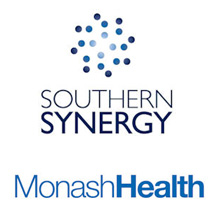 Taurine for patients with first-episode psychosis receiving antipsychotic treatment
Staff
Principal Investigator: Colin O'Donnell
Associate Investigator: Adjunct Associate Professor Brendan Murphy
Project description
This study was conducted during 2007-2009 with participants recruited through the Monash Mental Health Recovery and Prevention of Psychosis Service (RAPPS) and Orygen.
The purpose of this research was to examine the clinical usefulness of taurine (4 grams) in patients with first-episode psychosis, using a 12-week parallel, double-blind, randomised, placebo-controlled adjunctive study design. Aims of the project included investigating whether Taurine had an effect on reducing symptoms of psychosis (e.g., memory impairment) and improving patients' tolerability of anti-psychotic medication.
Non-affective psychotic patients were randomly allocated to Taurine or a placebo, which was taken in addition to their usual prescribed antipsychotic treatment for the duration of the study.
Results
Results of the study indicated that, compared to the placebo group, participants in the Taurine group experienced:
Significant improvement in cognitive functioning, as measured by the Measurement and Treatment Research to Improve Cognition in Schizophrenia (MATRICS) neuropsychological test battery.
Significantly greater mean reduction in symptoms as measured by the Positive and Negative Syndrome Scale (PANSS) total score.
Significantly greater mean reduction in negative symptoms as measured by the PANSS negative symptoms subscale and the Schedule for the Assessment of Negative Symptoms (SANS).
Significantly more alteration in neuroimaging indices of grey and white matter integrity, including:

Fractional anisotropy in frontal and temporal white matter regions.
Magnetisation transfer ratio in frontal and temporal grey matter regions.
Altered N-acetyl aspartate and Choline/creatine ratios in frontal and temporal grey matter regions.
Project status

Data collection is complete.