Headache and Migraine Program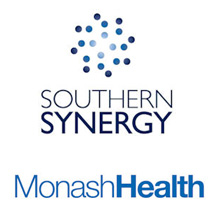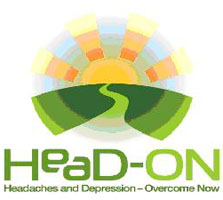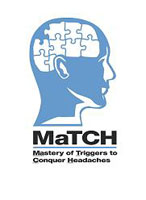 About the Headache and Migraine Program
The Conquer Headaches Program conducts research on the primary headaches of migraine and tension-type headache. The Head of the Program, Professor Paul R Martin, has been involved in headache research since the mid 1970s. The Program includes studies ranging from investigations into the mechanisms of headaches, triggers of headaches, treatment trials and headache referral practices. The Program is based on a functional model of headaches first published in a book by Paul Martin in 1993. This model seeks to explain the variance in headaches, by asking questions such as:
Why does a headache occur at one time rather than another?
Why are headaches occurring at this time in a person's life rather than at other times?
Why did the headaches begin when they did?
Why is this person vulnerable to suffering from headaches?
Topics of particular interest to the Program include the relationship between stress, and the moderating variables of stress (coping and social support), and headaches. Also of special interest is the relationship between headaches and depression.
Program head
Professor Paul R Martin
Professor Martin completed his undergraduate training at the University of Bristol, his clinical training through the Oxfordshire Regional Health Authority and British Psychological Society, and his doctorate in the Department of Psychiatry at the University of Oxford. He held his first staff position in the Department of Orthopaedic Surgery at the University of Oxford, prior to moving to Australia in 1979 to take up a Lectureship in the Department of Psychological Medicine at Monash University. He subsequently taught at the University of Western Australia for 16 years before being appointed Professor and Head of the School of Psychology at the University of New England in 1996. In 2002, he accepted the position of Innovation Professor (Health & Clinical Psychology) at RMIT University, to provide leadership in behavioural health research. He was appointed Professor of Clinical Psychology at Monash University and Director of Psychology for Southern Health in 2006.
Professor Martin has held a number of professional leadership positions starting with National President of the Australian Behaviour Modification Association from 1984 to 1985. He was Director of Science of the Australian Psychological Society from 1997 to 2000, and President of the Society from 2000 to 2004. He is currently President of the 27th International Congress of Applied Psychology.
Professor Martin's research interests are: migraine and tension-type headache; stress, anxiety and depression, particularly postnatal depression; social networks and support, particularly interventions to increase support; cardiovascular disease, particularly assessment of risk via the internet; and treatment of obesity. He has published seven books and over 120 journal articles and chapters.
Professor Martin is a Fellow of the British Psychological Society and an Honorary Fellow of the Australian Psychological Society. In 2003 he received a Centenary Medal for "services to Australian society and medicine".
Our staff
Executive assistant
Maria Lawlor
Research fellow
Dr Moira Callan
Dr Rachele Aiello
Dr Archana Kaur
Research assistant
Karen Gregg
Our research
Publication
Acess a selecion of our publications.
Recommended resources