Health Services Research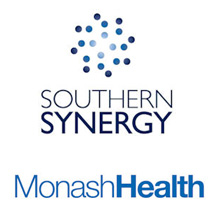 The PULSAR Project
PULSAR stands for 'Principles Unite Local Services Assisting Recovery'. Recovery Oriented Practice involves supporting a process of change through which individuals improve their health and wellness, live a self-directed life, and strive to reach their full potential.
View the PULSAR Project for further information.
Mental Health Services Utilisation - A National Equity Investigation
In this secondary data analysis we assess whether adult utilisation of mental health services subsidised by Australian federal national health insurance (Medicare) varies by measures of socio-economic and geographic disadvantage between July 1st 2007 and June 30th 2011. Australia provides national health insurance funding for psychological treatment services, and this funding has increased substantially since 2006. Concerns have been raised as to whether these funded services are distributed equitably such that populations characterised by poorer socio-economic status, where mental health typically is poorer, receive greater servicing. Alternatively the situation might be more one of operation of an inverse-care law where the better off receive more services. The results clearly show significant disparities in non-GP mental health Medicare funded services, whereby people residing in lower socio-economic areas are utilisation services at much lower rates compared to advantaged areas.
Publications
Meadows, GN, Enticott JC, Inder B, Russell G, Gurr R. 2014. Better access to mental health care and the failure of the Medicare principle of universality. Medical Journal of Australia [IN PRESS].

Health Services Research MBS Study
Refugee Mental Health
Refugee Mental Health Survey (doc, 84kb)
Mental Health Services Research
Simulation modelling for Mental Health Services
Primary Mental Health Care Research