Health Services Research Program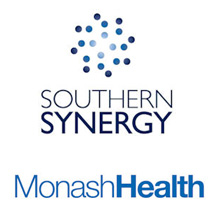 Place-based Suicide Prevention Trials
The Department of Health and Human Services (DHHS) commissioned Southern Synergy and the Sax Institute to conduct the initial evaluation work for the Place-Based Suicide Prevention Trials (PBSPTs), which aims to improve individual resilience and wellbeing and create systems change that will help to prevent suicide in an ongoing way.
View the Place-based Suicide Prevention Trials for further information.
The PULSAR Project
PULSAR stands for 'Principles Unite Local Services Assisting Recovery'. Recovery Oriented Practice involves supporting a process of change through which individuals improve their health and wellness, live a self-directed life, and strive to reach their full potential.
View the PULSAR Project for further information.
Mental Health Services Utilisation - A National Equity Investigation
In this secondary data analysis we assess whether adult utilisation of mental health services subsidised by Australian federal national health insurance (Medicare) varies by measures of socio-economic and geographic disadvantage.
View the Equity investigation website for further information.
More mental health care money is not changing prevalence - why?
Refugee Mental Health
This work began with a Monash Health funded study investigating mental health problems in local clinics and is now extended to work with a major national dataset.
View the Refugee Mental Health Survey website for further information.
Simulation Modelling for Mental Health Services
This involves the application of modelling technology to inform mental healthcare change management by incorporating epidemiological, service activity and budgetary data into pragmatic and relevant decision analysis and support tools.
View the Simulation project for further information.
Primary Mental Health Care Research
This area of health system design and evaluation has been long standing interest in the key staff of the centre. Follow the links below for further information: