MBCT Clinical Program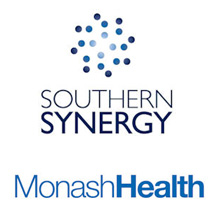 Mindfulness-Based Cognitive Therapy (MBCT) Clinical Program
What is MBCT?
MBCT is a group-based program for the prevention of depressive relapse. It aims to help people find new ways to deal with stressful thought patterns and low mood through training in meditation-based practices and other skills. High level evidence shows that this can lead to appreciable reduction in the relapse or recurrence of major depression.
What does MBCT involve?
MBCT involves groups of up to 12 people attending one two-hour session for 8 weeks. There are home practice exercises to be completed between sessions. Prior to commencing the MBCT program, candidates are asked to attend an individual session with the group instructor for a general orientation to the program and to ensure its current suitability for them.
The MBCT program at Monash Health and eligibility
Following ten years of translational work with Mindfulness-Based Cognitive Therapy (MBCT) led by Professor Graham Meadows, Southern Synergy is now offering a MBCT program at no cost for Monash Health patients or those eligible for Monash Health services.
People eligible for Monash Health services must reside in the Monash Health catchment. Participants in the program need to have had 3 or more episodes of Major Depression but be well at the time of course commencement.
MBCT Groups in 2017
How to arrange a referral to the program
Referrals for MBCT groups for 2017 are now being accepted for our next clinical MBCT group.
| | |
| --- | --- |
| When: | Thursday 11th May - Thursday 29th June, 2017 |
| Time: | 6:30pm - 8:30pm |
| Where: | Dandenong Hospital, Seminar Room 1 |
While MBCT groups are to be taken by people who are in remission from major depressive episodes at the time the group starts, during March we can take referrals of people who are in treatment for an acute episode of depression and currently beginning to respond. Up until the end of April, we can take referrals of people who have had episodes in the past and are now recovered.
Monash Health clinicians wishing to refer patients to the MBCT program are requested to consult the Information and Screening Form for further details and instructions.
Clinicians external to Monash Health wishing to refer clients to the MBCT program are requested to fax a referral to 9902 9900 addressing eligibility criteria (see the Information and Screening Form) and including any other relevant clinical information.
Candidates wanting to take part in the program are requested to discuss a possible referral to the program with their Monash Health treatment provider, GP or other mental health professional. (Patient flyer).
Following receipt of a referral, an individual assessment appointment will be made with the MBCT course facilitator at Dandenong Hospital.
For further information, please contact Southern Synergy on phone 9902 9696 or email southern.synergy@monash.edu.