DARE Project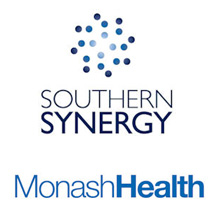 About the DARE Project
This has been a large study in the form of a randomised controlled trial. The primary aims have been:
for people recruited from community settings who have had at least 3 previous major depressive episodes;
to examine the effectiveness of Mindfulness-Based Cognitive Therapy (MBCT) as delivered by practitioners recruited and trained in a manner feasible for adoption in regular clinical services;
compared with people receiving a supported self monitoring program only;
on reducing participant experience of major depressive episodes.
Publications

Shawyer F, Meadows GN, Judd F, Martin PR, Segal Z, Piterman L. The DARE study of relapse prevention in depression: design for a phase 1/2 translational randomised controlled trial involving mindfulness-based cognitive therapy and supported self monitoring. BMC Psychiatry. 2012 Jan 19;12:3.
Meadows GN, Shawyer F, Enticott JC, Graham AL, Judd F, Martin PR, Piterman L, Segal Z. Mindfulness-based cognitive therapy for recurrent depression: A translational research study with 2-year follow-up. The final definitive version of this paper has been published in the Australian & New Zealand Journal of Psychiatry. 48(8):743-755, August 2014. You can also access the accepted version of the manuscript.
Project status
The study is concluded and we are no longer recruiting participants.