Days of Mindfulness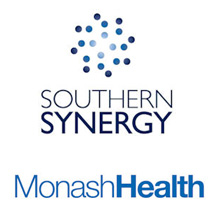 MBCT - A Day of Mindfulness

Members of the Southern Synergy MBCT training faculty facilitate several days of mindfulness throughout the year at the Abbotsford Convent.
This is a wonderful opportunity to refresh and deepen your practice as you are led through a variety of movement and meditation practices in a supportive group setting. The day of practice is particularly suitable for those who have completed a Mindfulness-Based Cognitive Therapy (MBCT) course, an Occupational Mindfulness (OM) course or are otherwise familiar with mindfulness-based meditation. For those who work or attend at Monash Health, we encourage you to come along to at least one of our weekly mindfulness sessions beforehand if you have not had any prior experience with mindfulness.
Days of Mindfulness run from 10.00am to 3.00pm. Dates for 2017 are: Saturday 28th Janurary, Saturday 6th May, Saturday 29th July and Saturday 28th October.
The cost is $25 ($10 health care card holders).
Please register via email: southern.synergy@monash.edu