Our staff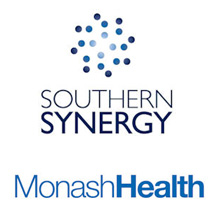 MBCT Trainers
The Faculty
Professor Graham Meadows leads the course. Graham is a prominent and experienced practitioner and trainer of MBCT. Along with Graham on this course faculty we have four other experienced MBCT instructors available: Frances Shawyer, Bill Spawton, Lana Sciberras and Tania Gibbie. For Level 2 training, we provide a high faculty to participant ratio to enable extensive individual feedback to participants as they practice delivery of the course elements. This highly intensive and supportive coaching within a retreat environment gives participants the best chance to develop a clear sense of the imperatives involved in using mindfulness practice in clinical settings. It also means that completers of the course have a clear idea of their own level of proficiency and can identify correctly the best way forward for them as clinical users of mindfulness in practice.
Professor Graham Meadows
Professor Graham Meadows, MD, MRCP, FRANZCP is Professor of Adult Psychiatry at Monash University. He heads the Mindfulness clinical and research program within Southern Synergy, a Monash Faculty Centre which he established and directs. Graham has international standing in epidemiology and health services research and is widely published; also he has a 25 year history of meditation practice and associated study. In 2003 Graham made the crossover between personal practice and clinical and academic fields, beginning a local research program and training in MBCT with Zindel Segal, who continues as an active collaborator and advised on development of this training program. Since 2005 Graham has been leading these training courses for clinicians, also delivering and supervising MBCT. He was the Principal Investigator for the NHMRC funded DARE Project investigating the generalisability and effectiveness of MBCT.
Dr Frances Shawyer
Dr Frances Shawyer BBSc(Hons), PhD, MAPS, MCCLP is a Clinical Psychologist and Research Fellow with Southern Synergy. She completed her training in Clinical Psychology in 1993 and her PhD in 2000 at La Trobe University. Fran has been involved in the research and practice of third wave therapies for 15 years. She completed her MBCT training in 2007 and has since undertaken further training and mindfulness practice opportunities in numerous retreat and workshop settings including with Jon Kabat-Zinn and Saki Santorelli, Stephen and Martine Batchelor, Venerable Thupten Lekshe and Bruno Cayoun. Fran has coordinated the Mindfulness Program at Southern Synergy since it was established. As part of this program, she has facilitated MBCT or Occupational Mindfulness groups, delivered weekly mindfulness sessions for staff, patients and visitors at Dandenong Hospital and chaired the monthly MBCT peer supervision group since it commenced in 2011. Fran took a leading role in the NHMRC-funded DARE project, investigating the generalizability and effectiveness of MBCT as well as two trials evaluating Acceptance and Commitment Therapy for psychosis. Fran also works in private practice where she provides mindfulness-based interventions to many of her clients.
Bill Spawton
Bill Spawton is a Mental Health Nurse with 30 years' experience in a variety of clinical and service development settings. He was credentialed with the Australian College of Mental Health Nurses in 2007 and in 2009 became a Mental Health First Aid (MHFA) Instructor. In 2013 he achieved Master Instructor status after conducting 30 courses. During his mid-twenties, Bill lived, worked and studied at two Tibetan Buddhist centres in the UK and since then has completed a number of short retreats within the Zen, Vippasana and Tibetan traditions. After attending a presentation on MBCT by Professor Graham Meadows in 2005 he has been fortunate enough to train and practice as an MBCT Instructor. Bill is passionate about Mindfulness-based interventions and now divides his time between instructing MHFA courses and leading MBCT groups. He has a keen interest in contemporary secular Buddhism and its relationship with the therapeutic application of mindfulness.
Lana Sciberras
Lana Sciberras, MCounsHS, is a Gestalt Therapist working as a Clinical Psychotherapist in private practice in Melbourne while recently completing work in a Psychiatric setting for many years facilitating groups. Lana first underwent MBCT training in 2008 and 2009 with Professor Graham Meadows. She went through further MBCT training in 2009 with Professor Mark Williams and Dr Maura Kenny, and in 2010 Lana completed training in Mindfulness-based Integrative Cognitive Therapy (MiCBT) with Dr Bruno Cayoun. Other than Gestalt Therapy, she has been trained in Process-oriented Psychology, Emotion Focused Therapy, Acceptance & Commitment Therapy and Dialectal Behavioural Therapy. Lana continues to work in private practice as a psychotherapist specialising in mindfulness and process models. She also consults in a drug & alcohol rehabilitation facility. She has been practicing Meditation for more than 25 years.
Dr Tania Gibbie
Dr Tania Gibbie, BBSc(Hons), MPsych(Health), PhD, is a Clinical and Health Psychologist, who works in Pain Management in Geelong. Tania received her initial training in MBCT in 2005 through Southern Synergy and has attended further training retreats under Professor Mark Williams and Dr Maura Kenny. Since this time, Tania has run MBCT groups for the DARE project, and currently runs groups for pain management clients both privately and at Barwon Health's Pain Management Unit.