Psycho-Oncology Research Group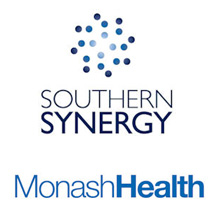 About the Psycho-Oncology Research Group
What is Psycho-Oncology?
This specialist area is concerned with the psychological, social, behavioural and ethical aspects of cancer. The two broad psychological dimensions it addresses are:
Psychological response of patients, their families and caretakers at all stages of the disease process. These stages incorporate the continuum from symptom detection and diagnosis, to adjustment and recovery, through to treatment, palliative care and bereavement.
Social factors that may influence the disease process. These include the role of the family, caretakers and social networks in all stages of the continuum.
Psycho-Oncology is a multidisciplinary research enterprise with the following specialisations represented:
Clinical (surgery, medicine, paediatrics, radiotherapy)
Epidemiology
Immunology
Endocrinology
Biology
Pathology
Bioethics
Palliative rehabilitation medicine
Decision-making
Psychology
Psychiatry.
The Psycho-Oncology Research Group was formed in 2002 to support research in this emerging area.
Group head
Our staff
Meet the Psycho-Oncology Research team.
Our research
International Research Collaboration
Information Needs of Patients in Early Stage Prostate Cancer
This project was initiated in 1997 by Dr Deborah Feldman-Stewart, Psychologist and Senior Researcher from the Division of Cancer Care and Epidemiology, Queen's University, Ontario in collaboration with Dr Carlo Capirci, Radiation Oncologist International Cancer Centre, Rovigo, Italy. It now involves a network of researchers from 15 countries. In September 2004 these researchers will hold a scientific meet in Padua, Italy to progress this research. This event is being supported by the European Research Collaboration Fund and the pharmaceutical company AstraZeneca. The Australian team comprises researchers from Monash University, Peter McCallum Cancer Institute, and The Alfred Hospital. The aim of this project is to identify the information needs of patients with localised prostate cancer who are living in a range of countries around the worlds so that they can gain a fuller understanding of the disease and treatment options.
Find out more about our completed research projects as well as current and potential student research projects.
Publications
View and access a selection of our journals, papers and conference material.
Recommended resources
Contact us

For more information about the activities of this group please contact:
Dr Sue Burney
Phone +61 3 9903 2437
Mobile +61 412 778 727
Fax +61 3 9903 2501