Evaluation Tooklit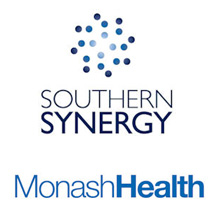 About the Cluster Evaluation Toolkit
The Cluster Evaluation Toolkit provides a range of different tools that can be used for training evaluation. This document outlines a range of options for immediate pre and post training evaluation. The evaluation of training needs, evaluation of the trainee's beginning level (or comfortability) of trainees, as well as evaluation after the workshop, may need to be considered further.
Post training evaluation tools like those here are the most effective way of:
Assessing satisfaction with the workshop.
Determining what the trainees learned.
Ensuring reflection time on their learning during the workshop. This can also be used in conjunction with the development or completion of post-training personal action plans.
Gaining feedback in an organized manner, to help with future training planning.
Ensuring trainees have a follow-up plan for their training with appropriate actions to apply, improve, develop and reinforce the attitudes, knowledge or skills learnt.
The training literature suggests that the mean of two questions - "satisfaction" and "recommend to others" - in comparison to the mean of all other questions, can be used to check internal validity.
The tools are designed to be used together and their use depends on the training you are undertaking. The facilities questionnaire can be used in conjunction with any other questionnaire. The last two questionnaires on post training activity to embed knowledge or skills are designed to be used together and can also be used with any of the other questionnaires.
A one or three month post questionnaire may also be a useful activity to check impact in the workplace or to examine barriers to the use of new knowledge or skills learned.
Evaluation tools
Feedback or comments
Please email John Julian if you have any feedback or comments on the Evaluation Toolkit. All feedback is welcome.