New book for Head of Social Work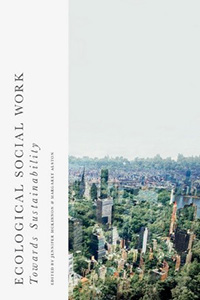 Congratulations to Professor Margaret Alston who has recently published a new book. "Ecological Social Work Towards Sustainability" challenges social workers to rethink the significance of environmental factors on wellbeing.
It introduces notions of sustainability, social development, social and environmental justice, and includes chapters from leading social work writers across the globe who are writing about environmental justice in the context of their own countries and circumstances.
The book draws together the framework for social work practice that acknowledges the global challenges resulting from climate changes and environmental disasters.