Artist Spotlight with Anne Holck Ekenes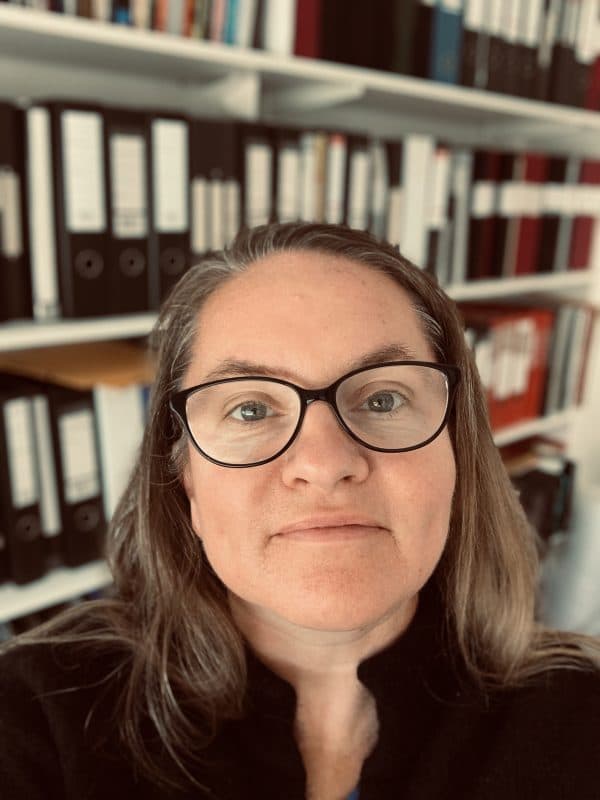 With festival cancellations, venue closures and live gigs on hold for the foreseeable future, the Coronavirus pandemic has had a devastating impact on the performing arts industry. With physical distancing in place, artists are using technology in new and creative ways to connect with audiences from home. We check in with some friends of MLIVE to find out how they are adapting to life in lockdown.
Lullaby and I Wish Her Well, by Norwegian Dance company Panta Rei Danseteater featured as part of the MLIVE program in 2019. Anne Holck Ekenes is the Artistic Director.
MLIVE: Can you talk us through how the COVID restrictions and shutdowns have impacted you personally as an artist?
The company has had to cancel and postpone several tours both nationally and internationally. Artistic plans for co-productions have also had to be put on hold.
MLIVE: During this time of social and physical distancing, how have you been maintaining connection? Have you managed to connect with your audiences in new ways?
We have replaced some of the 'lost' artistic works with digital projects such as film productions, promenade shows outdoor and plans for digital rehearsals across borders.
MLIVE: Have there been any important creative routines and rituals for you during these times?
The most important thing is not to lose artistic drive and momentum, as well as showing the general public that the arts is there for them in a time of difficulty. I think that is a responsibility we have as artists, to pull together with the rest of the population and work. As such our daily routine has consisted of creative thoughts on projects that can be run and developed within the restrictions imposed.
MLIVE: What aspect of this period of isolation have you found the most challenging?
The beginning when uncertainty was prominent. We have now come in to a sense of "normality" where we can plan within given frameworks. The organisational and administrative work load in the beginning was quite challenging.
'The most important thing is not to lose artistic drive and momentum, as well as showing the general public that the arts is there for them in a time of difficulty.'
MLIVE: Have you felt the urge to be more creative? Are you working on anything new?
We have created a film that would never have been created outside of the COVID-19 restrictions, The Stay-at-home-dance – a dance film created to inspire people to dance at home during lockdown (with instruction videos):
MLIVE: What do you think things might look like for the arts industry once things start to slowly open back up again?
I think the situation will require a lot of proactive thinking and doing from the arts industry. We need to become more relevant again in peoples´ lives. In Norway there have been many of us that have developed projects and carried on working during lockdown and as the restrictions are slowly easing up. However, the big institutions have been closed for a long time and people have gotten accustomed to new forms of leisure activities. We need to make our mark again quickly!
MLIVE: Any tips for staying grounded in a virtual world?
Make sure to get out as much as possible -hike in the woods where you can breathe but still be at a secure distance from others. Norway has been swamped with people hiking and sleeping in the woods, it's even visible from the city centre of Oslo. Otherwise, look at digital art produced in this period. There are a lot of interesting digital sound, movement based and visual arts projects available.
MLIVE: Given we're all spending a lot more time at home these days, what has that experience been like for you? Can you describe your home studio or work station set up if you have one?
It has been migrating between our home office, the kitchen, the basement and the garden. Moving a little helps.
MLIVE: What is the first thing you'll do in a post-COVID world?
Go to the theatre and arrange a family party!
MLIVE: What song or album is getting you through?
Michael Robinson – Living Life
Find out more about Panta Rei Danseteater here.