Artist Spotlight with Montaigne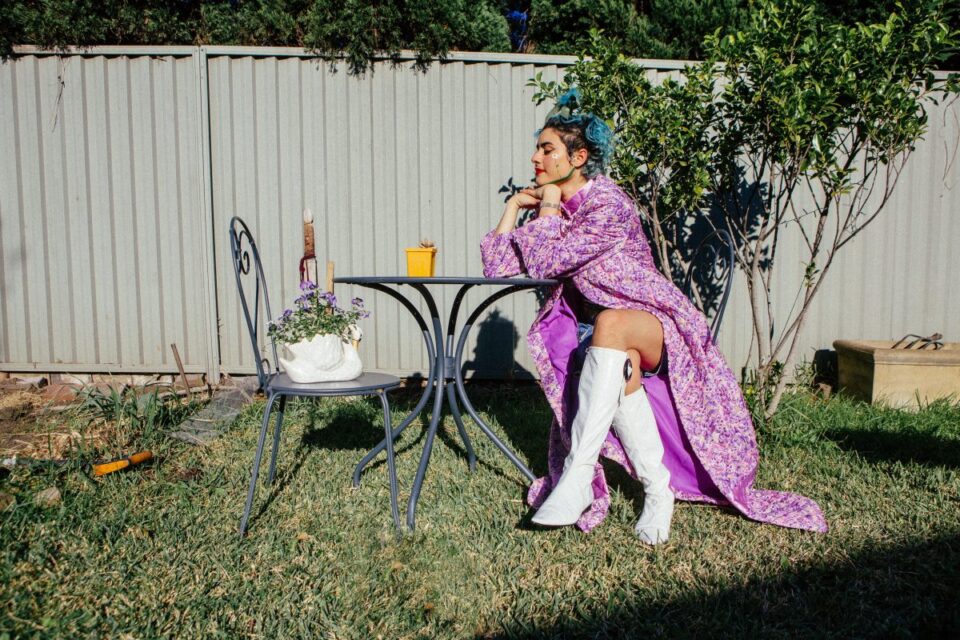 With festival cancellations, venue closures and live gigs on hold for the foreseeable future, the Coronavirus pandemic has had a devastating impact on the performing arts industry. With physical distancing in place, artists are using technology in new and creative ways to connect with audiences from home. We check in with some friends of MLIVE to find out how they are adapting to life in lockdown.
Montaigne was scheduled to head line MLIVE's
Live At The Alex
event earlier this year, now postponed to next year pending restrictions.
Can you talk us through how the COVID restrictions and shutdowns have impacted you personally as an artist? 
I was supposed to perform in the Eurovision Song Contest this year in May but obviously that was cancelled. That was going to determine my whole year so once it got canned I had a few months of being unsure what to do with myself and not feeling creatively motivated. Not being able to do any shows has also been a huge loss of income as well as creative fuel, I really thrive on performing live and not having that was initially quite enervating but it forced me to find new ways to perform and now I've found an alternative for performance which is really satisfying.
During this time of social and physical distancing, how have you been maintaining connection? Have you managed to connect with your audiences in new ways?
I have! I've been using
Twitch
and by extension Discord to perform, create, and connect with my fans. It's been such a reinvigorating experience. I was feeling quite bored of my career and once I picked up Twitch streaming regularly I started to get excited about being a professional creative again. In regards to friends, I fortunately live with cool people and so does my partner, so I've had access to at least 8 cool people pretty consistently over the duration of the pandemic. Once cases started to decline and restrictions started to ease up in Sydney I was doing home visits (one-on-one) which scratched my itch for social interaction. I'm an artist who likes solitude so the social conditions of the pandemic have suited me quite well.
'I feel like you have to develop a philosophy around your experience of being human in order to stay grounded.'
Have there been any important creative routines and rituals for you during these times? 
Singing everyday has been really important to feeling connected to my body and my practice. Twitch streaming has also assured that I practice production and songwriting regularly, and I now hire a small studio space once a week for half a day to practice or work on whatever needs doing.
What aspect of this period of isolation have you found the most challenging? 
Hm. To be honest, it hasn't really been challenging for me. Like I said, I'm pretty happy to stay home and do my thing. I've got a big garden which is a huge privilege because I can work on it and hang out in it and feel like I'm substantially connected to nature. I like the domestic life. I also have a local grocer that isn't thickly populated so social distancing hasn't been too much of an issue. I'm a fairly materially fortunate person.
https://www.instagram.com/p/CAIEVXvDLwO/
Have you felt the urge to be more creative? Are you working on anything new?
At the beginning, no, now, yes. I am working on lots of different music, been doing co-writing with
Dave Hammer
and
Ninajirachi
and then been making small 30 second tracks about edible plants on
Twitch
streams. Been watching all of
Adventure Time
too which has definitely been a great source of inspiration.
What do you think things might look like for the arts industry once things start to slowly open back up again?
I think at the beginning it's gonna be really slow and everyone's gonna feel very tentative and worried and then all at once it's gonna be exactly as it was. For the majority, anyway. I think there are some of us who've really embraced online/digital/virtual channels for performance for audiences and I'd definitely like to do less travelling and more Twitch streaming.
Any tips for staying grounded in a virtual world?
I feel like you have to develop a philosophy around your experience of being human in order to stay grounded. For me, connection to nature and my body is vital and I can't get those two things being constantly online. If one can sense that being virtual all the time isn't serving them physically or mentally or spiritually, then take some time to reflect on why that is and then try to write down some bullet points on how they want to feel and what they think they can do to achieve feeling like that regularly. It'll often involve something to do with reflection/solitude/mindfulness and moving your body in some capacity. Or maybe not! Everyone's different.
Given we're all spending a lot more time at home these days, what has that experience been like for you? Can you describe your home studio or work station set up if you have one?
I have a desk, my laptop, an apogee duet interface, a mouse and my headphones. I also have an upright piano at home and a guitar, both of which I don't really use for recording. My experience has been good. I love where I live (most of the time), I love video games and cooking and gardening and hanging out with my partner and reading and listening to podcasts and all of those things can be done at home. So it's been great. I've been having a great time.
What is the first thing you'll do in a post-COVID world?
Travel to Tasmania with my partner! Maybe that second, I still gotta save some money.
What song or album is getting you through?
I am obsessed with Grimes this year and I keep going back to Kill v. Maim from her album Art Angels. I just love the character she's playing and the way she fully embodies it in the vocal; the arrangement is really creative and so addictively listenable and the music video is also amazing. I wish I had made this song.
Find out more about Montaigne here.