Change the way you see and hear the piano with Eve Egoyan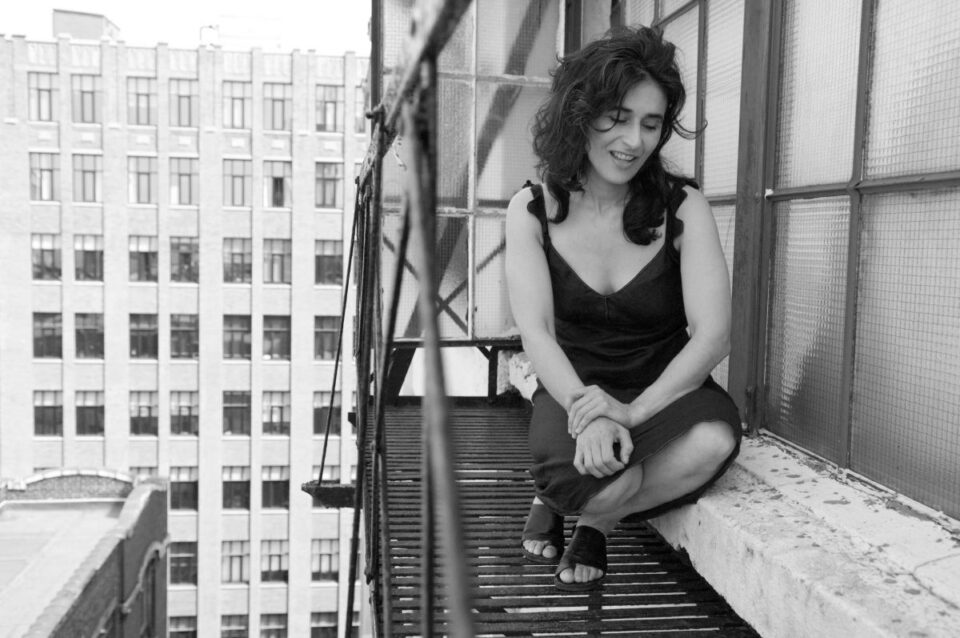 Born and raised among the emerald and russet-coloured natural surrounds British Columbia is known for, Canadian sound artist Eve Egoyan spent her childhood exploring the crenellated coastline or at her neighbour's piano. While there was a brief moment after high school where she didn't know what the arc of her life would be, Egoyan studied piano at a university in her hometown, as well as in Berlin and London, before returning to Canada to begin her part in a lifelong duet performing and creating contemporary piano music.
---
MLIVE: Tell us about your childhood. How did you wile away the hours as a child?
Eve Egoyan: I was born and brought up in beautiful Victoria, British Columbia, Canada. Our house was near a beach. At an early age I discovered that my neighbour had a piano. I spent my time on the beach or her at her piano.
MLIVE: What drew you to the piano?
Eve Egoyan: I am really unsure what drew me to the piano. Once I realised there was a piano at Mrs. Kerley's house (my neighbour's house), I pestered her to teach me everything she knew about playing the piano. Mrs. Kerley's sister had played [the piano] for silent films so there was a lot of music from that period around as well as favourite classics of the piano repertoire. I eventually begged my parents for proper piano lessons. They were super reluctant as they were both artists themselves. They had to abandon their creative practices as immigrants to Canada in order to support their family. I was placed in group lessons but my teacher quickly shifted me into scholarship private lessons.
MLIVE: Was there a defining person or moment that influenced your decision to pursue your craft professionally?
Eve Egoyan: I think there were three defining moments: between high school and university, between university and studying in Europe, and performing works by living composers once I moved to Toronto. There was a moment after high school when I really wasn't sure what I wanted to do. My teacher, who taught at the conservatory, was not keen that my parents wanted me to pursue a university degree. She wanted me to stay within the conservatory program and gain their diploma. Murray Adaskin, my violin teacher and a prominent Canadian composer, introduced me to a young pianist and teacher who had recently arrived from Europe, Eva Solar Kinderman. He encouraged me to perform an entrance exam for the university and study with her, which is the path I eventually chose. I was at university in my small hometown, Victoria. I desperately needed a way out. I applied for a whole bunch of international scholarships. After graduation and before leaving Victoria, I knew that I had full scholarships to study both in Berlin and in London. When I returned to Canada, I settled in Toronto. It is here that I started playing music by living composers and began a life in the performance and creation of music in our time.
MLIVE: What was the impetus for creating SOLO FOR DUET?
Eve Egoyan: I created SOLO FOR DUET to challenge myself and my audience to re-think the pianist's role on stage and how a piano is heard and viewed. It is the most extreme program I have ever curated in content, emotional texture and use of technology. Each work is a solo but also a duet involving collaborative pairings between myself and worlds evoked by the composers and artists Linda Catlin Smith, John Oswald, Nicole Lizée, David Rokeby and Michael Snow. These remarkable creators engage in their own duets, playing across disciplinary boundaries.
MLIVE: Coupling sampled sound, film and interactive images, you transform the piano into a visual and theatrical instrument…
Eve Egoyan: The sampled sound, I suppose you can call it that, is the sound of a piano with infinite sustain that I use to transform the piano in the piece I created for myself.
'SOLO FOR DUET delves into the space between what a piano can do and what I wish a piano could do – a conversation between the real piano and my dreams of going beyond its limits.'
I wanted to hear the piano morph into an instrument that can pitch bend, play vibrato on a note, etc. I use the sound of a virtual piano with infinite sustain to create this duet between the piano and its imagined self. Otherwise, there is no sampled sound in my performance during SOLO FOR DUET. All sound comes directly from me at the piano.
There are two pieces in SOLO FOR DUET that use film and another that generates images as I perform: John Oswald's Homonymy (a text-based work), Nicole Lizée's David Lynch Etudes (based on works by David Lynch) and Surface Tension. Surface Tension extends the piano into a visual, as well as musical, instrument. Custom software, created by David Rokeby in collaboration with me, translates my improvisations into five different visual worlds; each responding to different aspects of my performance. This interactive relationship unfolds in real time as these worlds respond to me, and I in turn respond to them. In Homonymy (for auto-playing piano, pianist and cinema) composition, libretto, animation, francophonic typeface design, and piano transcription are by John Oswald. Piano preparations and piano performance composed and initially choreographed by John Oswald with me and then enhanced by my dramaturge and director Joanna McIntyre.
'David Lynch Études by Nicole Lizée is the fifth in a series of glitch pieces by Lizée that delve into the worlds of iconic filmmakers who have made an impact on her aesthetic.'
Scenes from David Lynch's catalogue are corrupted and merged with piano to form an immersive and psychedelic journey. The piano writing is a musical mirror of the absurdist, surrealist — and sometimes disturbing — imagery. My performance takes on the characteristics of 'Lynchian' glitch as the two sources weave and interact – reflecting the dreamy, hazy, and twisted otherworldliness.
MLIVE: …Can you talk about the influences referenced in the piece and why you chose them?
Eve Egoyan: I chose these pieces as a series of duets. I am always in duet with the piano but I am also in duet with the composers whose work I play. The duets on this program are more involved in their play amongst various mediums and have more complex relationships to the idea of duet.
There are two remaining pieces I have yet to describe: Thought and Desire by Linda Catlin Smith and EVƎ by Michael Snow. Thought and Desire (2007) is a piano piece with a vocal part for the pianist. The text is Shakespeare's Sonnet 45. It is a quiet, intimate love song reflecting on a long partnership between two people, and between these two sides of ourselves: thought and desire. For me, it is also an intimate song to my relationship with the piano; how I intertwine my touch with text and voice with resonance of the piano. In Michael Snow's EVƎ, the title describes not only the pianist, but also the structure of the composition. Left-hand activity meets right-hand activity, crossing over in the middle. Snow composed the work by playing into my piano which has the capacity to transcribe. David Rokeby created software that translated this transcription into a notation that best conveyed Snow's performance. This score, then edited and internalised by me, formalised the effects of Snow's improvisations. On the one hand the piece was written for me but on the other hand, it comes out of how Snow plays.
MLIVE: What have you read or seen recently that has inspired or challenged you?
Eve Egoyan: I recently saw at show at the Guggenheim, New York, on the work of Hilma af Klint and I have just finished a biography of the painter Agnes Martin. Both of these artists challenge and inspire me through their extraordinary talent and strength, their authenticity and fearlessness exploring remarkably individualistic artistic paths.
SOLO FOR DUET
Eve Egoyan
Progress – A Festival of Ideas
Tuesday 21 May 2019
Sound Gallery