Childbirth as a catalyst for creation with Dancenorth's Amber Haines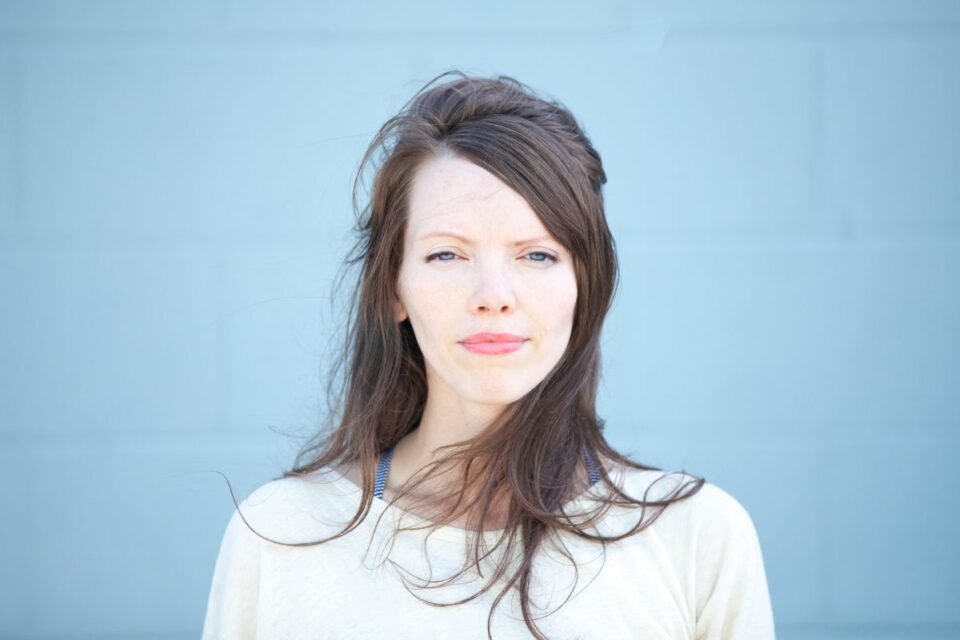 Along with physical changes such as a tide of surging hormones and an inextricable hunger for liquorice, soft cheese or pickles, pregnancy often prompts us to alter our priorities and to contemplate the future lives of our children. What kind of world will our children be born into? What systems and structures will shape and govern the experience of their lives?
---
In the lead up to Dancenorth's Dust, its co-creator Amber Haines paused to give time to MLIVE to discuss her childhood in the suburban edges of Mount Dandenong, her love for dance, and how the birth of the firstborn son, Jasper, was the catalyst for creating Dust.
MLIVE: Tell us about your childhood. How did you wile away the hours as a child?
Amber Haines: Growing up in the suburban edges of Mount Dandenong, I was fortunate enough to have a childhood surrounded my nature and the daily freedom to indulge in forest and creek adventures. My father's alternative taste in music became the soundtrack to my youth. I started experimenting with dance after watching a combination of David Byrne concerts on VHS – watching him shake his gangly frame manically in a dramatically oversized 80s white suit – and after listening to David Bowie's gender bending Space Oddity. I was obsessed with the soundtrack to Blade Runner by Vangelis and, given the opportunity, I would wildly throw myself around our family home in creative ecstasy. As a contrast, I also learnt ballet in a tiny three-metre by three-metre room at an wonderful woman's house in the Mount Dandenong Hills. I was not particularly open about my love of dance or Vangelis music: in fact, I made my mother keep it a secret from all of my primary school friends as I sensed I was a little odd and wanted to keep this element of myself private. So nature, punk, rock, sci-fi and ballet was my childhood in a nutshell.
MLIVE: What first drew you to dance as an artistic medium? Was there a specific person or experience that influenced your decision to pursue it professionally?
Amber Haines: While I was studying photography I met Stephanie Lake at a party who told me about the world of contemporary dance. Having abandoned ballet at the age of 13 (the only genre of dance I really knew) you could only image the delight I experienced when I attended my first contemporary dance class at Dancehouse with Jo Lloyd seven years later. Well, there was no looking back – I had found my calling.
MLIVE: What was the genesis of Dust?
Amber Haines: The profound experience of the birth of our firstborn son indeed was the catalyst to creating Dust.
'The natural and biological shift in our perspectives and priorities brewed a questioning of the world that Jasper was born into.'
This deflection in perspective permeated everything and opened up a large and seemingly never ending sense of inquisition.
MLIVE: Dust intends to challenge preconceptions about the concept of 'inheritance'. For you, what are some of those preconceptions?
Amber Haines: We spent lots of time examining inherited preconceptions regarding trust in systems. I was particularly interested in the medicalisation and systems surrounding birth – one of the most natural processes of all. Medical intervention, whilst absolutely necessary in a range of complex scenarios, seems to be the norm rather than the exception. While the World Health Organisation (WHO) suggests that between 10 to 15 per cent of births may result in a c-section [caesarian section] in Australia, currently 33 per cent of children are delivered via c-section in public hospitals, and up to 43% in private hospitals. Personally, there was a lot of inherited fear and misinformation that I had to work quite hard to undo in the lead up to Jasper's birth. Jasper was born at home, calmly and naturally; an experience I truly wish more families had the opportunity to share.
MLIVE: As the associate artistic director of Dancenorth, can you explain the drivers behind the company and its programs?
Amber Haines: Generosity, community, bravery and collaboration. All of these drivers feed each other and could not exist without the other. Also, the geography of where Dancenorth resides [Townsville in Queensland]: Embracing the space and freedom that rural living offers to fuel creativity in every facet of the company.
Dust
Dancenorth with Liminal Spaces
Thursday 28 March 2019
Alexander Theatre