Kristian Chong: law graduate turned pianist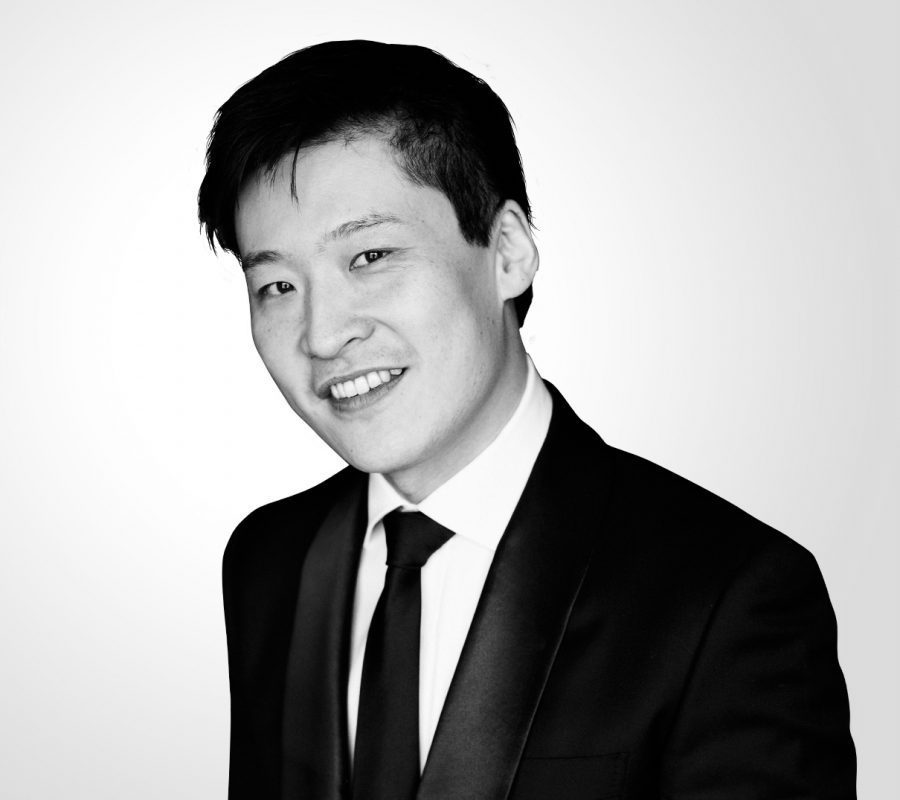 Known for his superlative and intelligent pianism, Kristian Chong didn't always enjoy playing the piano. A law and commerce graduate, Chong began his classical music education at a young age, but like many, he found the motivation to practice difficult to maintain. After entering a small piano competition in his final year of law school, Chong returned to his music studies and hasn't looked back. Now one of Australia's leading concert pianists, Chong's technical precision and wide-ranging performance portfolio has taken him around the world.
Ahead of his upcoming performance as part of our Wood, Metal and Vibrating Air piano recital series, we spoke to Chong about the defining moment that influenced him to ditch the silks for the sheet music, and what he has planned next.
---
MLIVE: What drew you to the piano and to classical music? Did you always want to pursue music professionally? 
Kristian Chong: My realisation that the piano would be my career path occurred quite late compared to most: in my early twenties. I was studying for a double degree in law and commerce, and decided to go back to my musical studies when I finished. I was never particularly enthusiastic in my early studies; especially in my teenage years as it often led to missing out on activities with my peers. Luckily I had some incredible influences: violinist Beryl Kimber and pianist Noreen Stokes, both at the Elder Conservatorium in Adelaide, who were patient and dedicated.
The pivotal moment came when I decided to enter a small competition, and played Prokofiev's third piano concerto with my teacher in my final year of law school. I was rehearsing in Elder Hall at the Elder Conservatorium and was so engrossed with the music that I did not notice twenty students enter, sit and listen. They broke into spontaneous sustained applause when I played the last chord, and this feeling of euphoria combined with love of the music overcame me.
'It was at this moment that that I knew a musical path of some form was to be involved.'
From there I studied with an excellent German pianist in Adelaide, Stefan Ammer, at the beginning of my music undergraduate degree, but at the time felt I needed a more challenging environment. I hence found Stephen McIntyre at the Melbourne Conservatorium before furthering my studies at the Royal Academy of Music in London with Piers Lane, and the then head of keyboard, Christopher Elton. Piers, Christopher and Stephen were instrumental in my emerging professional musical life; with all providing not only a teacher-student relationship but a mentor role as well. This is something that does not always eventuate between students and teachers.
MLIVE: Do you recall any performances that stand out?
Kristian Chong: I don't really see performances in terms of highlights. One may normally remember performing in certain locations or high-profile events, but in my case the most engaging and satisfying performances are the ones I remember. In the chamber realm, playing with the girls with Sophie Rowell from the old Australian String Quartet is always fun, and working with players such as cellist Li-Wei Qin and violinist Natsuko Yoshimoto in piano trios is always a highlight. Performances of Britten's Concerto with the Adelaide Symphony are certainly memorable, as were playing in iconic locations such as the Sydney Opera House and in the Forbidden City in Beijing. I will often fondly remember a performance, but will quickly forget about it as the next challenge approaches.
To be honest, my best performance ever (and certainly a personal highlight) was playing the Liszt B minor Sonata in Dukes Hall at the Royal Academy of Music the day before my final recital. I was playing to no one, and it was probably the best piano playing I have ever delivered by a long way.
MLIVE: Which artists and composers inspire you the most and why?
Kristian Chong: I've met some great people in the music world, and continue to do so regularly. Getting to know Stephen Hough was a particular delight as he is such a warm and personable individual who I respect musically in every way, but there are so many others who fall into this category. A chance meeting with cellist Stephen Isserlis months after seeing a piano trio concert of his with the violinist Ivry Gitlis at Wigmore Hall sticks out in my memory. It was probably the most wonderful concert I have been to in that Gitlis' sense of musical line and direction was the most beautiful and convincing I have ever heard—albeit he tuned his violin quite sharp at A = 448. [at A# and not A]. Because of this, much of the performance was not quite 'in tune'. Half the audience at Wigmore Hall booed, half gave a standing ovation. When I unexpectedly ran into Isserlis months later, I mentioned this concert, and interrupting me, the first thing he said was: 'Did you stand or boo?' I explained how much this concert moved me and he smiled deeply, put his hand on my shoulder and nodded with approval.
MLIVE: What goes through your mind when you're performing live? Do you ever feel nervous?
Kristian Chong: I am always nervous before a big performance—and almost every performance. Having nerves means that you care for the output, and provided your preparation has been good, it generally means that things will be fine on the day. I do wish I was less nervous on occasion though, it can become quite unsettling!
MLIVE: What are your plans for the future?
Kristian Chong: I just hope to be doing more of what I'm doing now. It's a hard industry with much excellent competition, and more concerto work would help, but overall I feel very lucky to be in this career and hope that it continues in the same way as the last few years.

Kristian Chong: Hammerklavier
Wood, Metal and Vibrating Air 
Robert Blackwood Hall
Thursday 23 August 2018