Rainbow Vomit: Break free of your technological bubble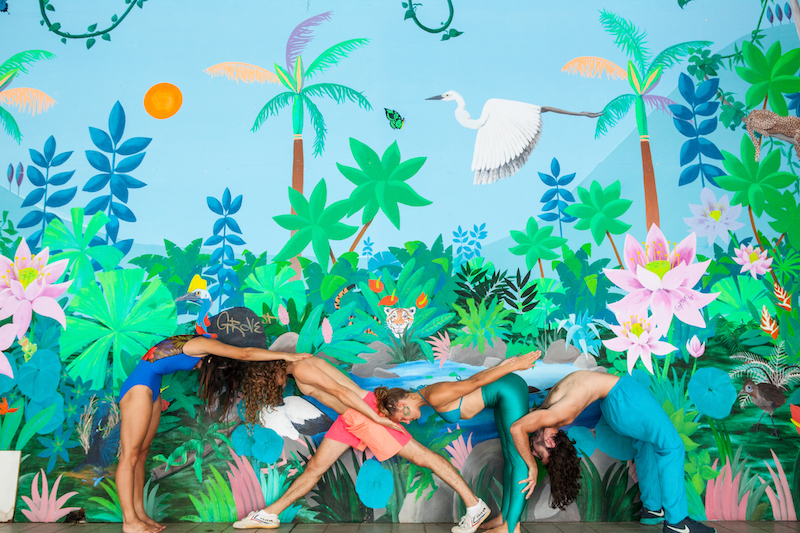 MLIVE presents a dance spectacular Rainbow Vomit!
Performed by the critically acclaimed contemporary dance company Dance North Australia, Rainbow Vomit is an immersive contemporary dance show created for young audiences, whilst maintaining appeal for kids of all ages.
Artistic director, Amber Haines says the performance aims to "inspire kids to go home and play and be creative in their own space". Rainbow Vomit comments on the technological world we live in today, and how technology is dampening our "imagination and creative capacity".
The audience wears kaleidoscopic glasses which use holographic film to reflect light, causing your eyes to see a spectrum of colours and a myriad of rainbows. Rainbow Vomit encourages the audience to turn off their minds and explore the magic of light, sound, rhythm and movement colliding.
Playing during these school holidays this colourful production will excite children and parents.
'Much more than colour erupts from the darkness…' – Arts Review
'Combination of imagination, beautiful confusion and viscerality.' – ArtsHub
'A resonant sensory journey into our inner, earlier, less convoluted childhood state.' – RealTime
Rainbow Vomit
Tuesday 10 July 2018, 7:00 pm
Wednesday 11 July 2018, 11:00 am and 2:00 pm 
Alexander Theatre