Mickey & Michelle
The Ian Potter Centre for Performing Arts
Join us at The Count's to hear harp and violin duo, Mickey & Michelle, blending contemporary folk and jazz in a style of their own with this uplifting lunchtime set.
Michelle was born into a family of multi-generational classical musicians and has been performing professionally from the age of 11, sharing the stage with the likes of Shane Howard and Paul Kelly. Michelle's compositions are rooted in Celtic music, while also balancing nuanced phrasing and classical virtuosity.
Mickey on the other hand is a multi-instrumentalist who fell in love with rock & roll music as a child. After completing a contemporary music degree he concentrated his efforts on jazz violin, yet his playful improvisations still retain the fire of his rockstar roots.
The duo have returned from a six-month tour on foot of New Zealand's 3000km 'Te Araroa' trail, and are excited to share their debut album A Walking Pace in their home country.
This event takes place during lunchtime in Script @ The Count's, where a delicious menu for children and grown-ups is on offer. Please note this event is free with non-reserved seating, and there is limited capacity to comply with our COVID safe obligations.
You might also like …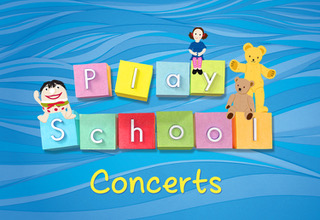 Kids Promotions & The Australian Broadcasting Corporation