Events and media
The SCRN runs events featuring with leading international scholars to deepen our understanding of the challenges and opportunities facing the social contract today. Past seminars and symposia can be found on our YouTube channel.
Upcoming Zoom Seminars
Hiding God in the State of Nature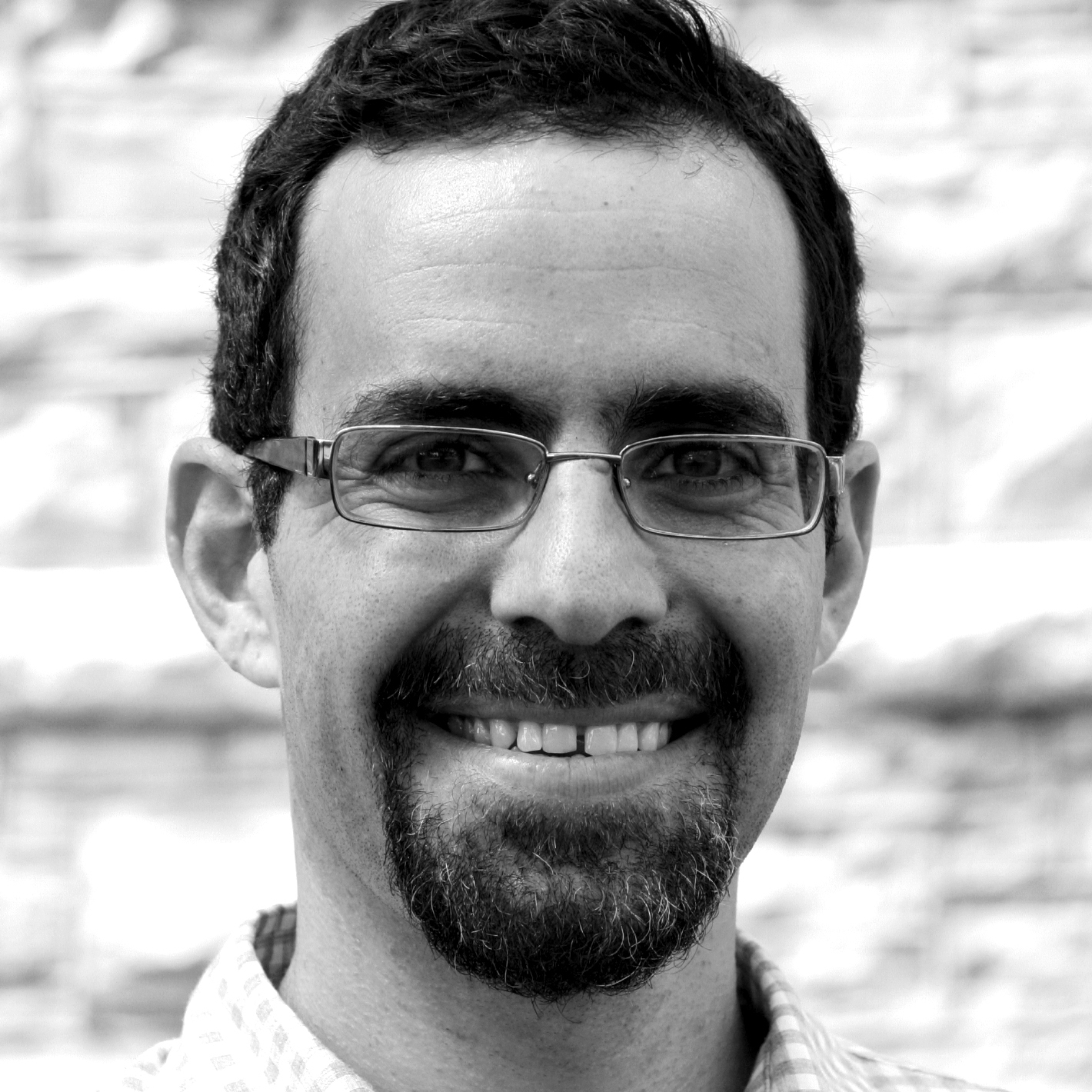 Alan Levinovitz (James Madison University, Department of Philosophy and Religion) [Twitter]
Wednesday 13 July, 8am Melbourne (Tuesday 12 July 6pm EDT, further time conversions here)
Register here for the Zoom seminar
Nature and natural sound secular, and the state of nature seems like a secular idea. In reality, appeals to the state of nature are inherently theological. Such appeals are cross-cultural and transhistorical, revealing a deep human need for a benevolent organizing force that provides the foundational pattern for well-ordered lives and institutions. This talk will examine the theological basis of appeals to nature in a variety of contexts, from sexuality to economic theory, and demonstrate how the insights of religious studies help to explain the allure of "naturalness" in supposedly secular contexts.
Dr. Alan Levinovitz is an Associate Professor of Religion at James Madison University. He focuses on the intersecting relationships between religion, philosophy, and science, with additional expertise in classical Chinese thought. Alan received his undergraduate degree from Stanford and his PhD from the University of Chicago. His most recent book, Natural: How Faith in Nature's Goodness Leads to Harmful Fads, Unjust Laws, and Flawed Science, examines the meaning of "natural" and argues that modern Western culture has divinized nature. He is currently working on another book project, The Gentleman and the Jester, which develops a binary typology of ethical education. Other interests include the tension between paratext (introductions, footnotes, etc.) and primary text, the significance of play, and the role of genre in ethical discourse. In addition to his scholarship he has published extensively on how people's attitudes toward food, medicine, and technology are shaped by myths and rituals, resulting in everything from vaccine avoidance to the adoption of extreme fad diets. Alan has been featured in publications such as Wired, The Washington Post, the Atlantic, Aeon, Slate and elsewhere.
The state of nature: the meanings and promise of a legal fiction
Mark Somos (Max Planck Institute for Comparative Public Law and International Law) [Twitter]
Tuesday 26 July, 8pm Melbourne (Tuesday 26 July 12pm CEST, further time conversions here)
Register here for the Zoom seminar
As a concept and term, the 'state of nature' has been around for a millennium. It refers to savagery, innocence, heaven and hell, lack of cultivation and nudity. Even more exciting than the last is the state of nature as humanity's pre-political condition, the locus of rights and obligations, individualism and sociability – a scientifically and historically informed but speculative glimpse at the real nature of our species, and a detailed bet on the best international and domestic legal arrangements this species is capable of. Analyses and recommendations based on the state of nature by Thomas Aquinas, William of Ockham, the School of Salamanca, Hugo Grotius, Thomas Hobbes, John Locke, Samuel Pufendorf, Emer de Vattel, Immanuel Kant, Carl Schmitt or John Rawls continue to influence our legal systems in underappreciated ways. This talk will survey past, current and potential future uses of the state of nature as a powerful legal fiction, and the ways in which it has shaped and can shape our reality.
Mark Somos, Ph.D. (2007 Harvard, 2014 Leiden), holds the Deutsche Forschungsgemeinschaft's Heisenberg position. He wrote Secularisation and the Leiden Circle (Brill, 2011) and American States of Nature: The Origins of Independence, 1761–1775 (Oxford, 2019).
From Natural Equality to Frankpledge: The State of Nature, Ancient Constitutionalism, and the Rupture of the Social Contract in Eighteenth-Century Antislavery Writings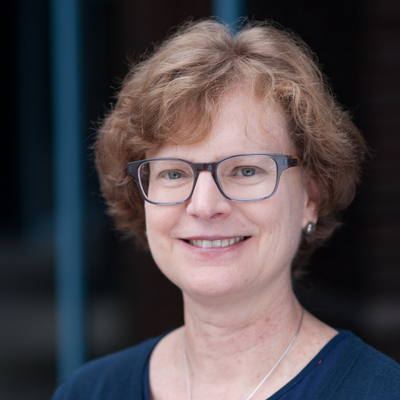 Sarah Winter (University of Connecticut, Department of English)
Tuesday 13 September, 8am Melbourne (Monday 12 September 6pm EDT, further time conversions here)
Register here for the Zoom seminar
Antislavery writers Anthony Benezet, Granville Sharp, Thomas Clarkson, Ottobah Cugoano, and Olaudah Equiano employ theories of the state of nature to demonstrate how slavery and the slave trade rupture the social contract in both African polities and the British colonies, thus undermining the legitimacy of the British imperial constitution. Describing African societies as civilized and self-governing, Benezet's approach launches abolitionism's appeals to humanitarian sentiments. Clarkson theorizes that enslavement situates Africans in a state of nature where they are "perfectly free and equal" in relation to Europeans who attack them, while Sharp offers legalistic reasons for abolition based in common law, ancient constitutionalism, and radical democratic thought. Their alternative state of nature approaches to abolitionism envision the regeneration of Britons' moral sentiments through collective political action and forge representative notions of "human rights" as legal rights distinct from natural law. Evoking the state of nature as the innocence of childhood destroyed when they were kidnapped by slave merchants from their homes, Equiano's and Cugoano's texts demonstrate a more sceptical, antiracist strand of reasoning that questions whether the economic interests underpinning Atlantic slavery are amenable to political or moral reform.
Sarah Winter is Professor of English and Comparative Literary and Cultural Studies at the University of Conneccticut, Storrs and Co-Director of the Research Program on Humanitarianism at the UConn Human Rights Institute. An interdisciplinary scholar of nineteenth-century British literature, human rights, and the history of law and the modern disciplines, she has contributed chapters to recent edited volumes focusing on human rights and literary studies, published by Routledge, the MLA, and Cambridge University Press, and to volumes on legal history, literature, and political thought, including The State of Nature: Histories of an Idea (Brill 2021), Empire and Legal Thought: Ideas and Institutions from Antiquity to Modernity (Brill 2020), and Fictional Discourse and the Law (Routledge 2020). Her current book-in-progress focuses on citizen activists' strategic implementation of the common law procedure of habeas corpus to contest slavery, promote decolonization struggles, free women from abusive husbands, and assist detained refugees between the 1760s and 2017. The book also identifies the distinctive human rights narratives that have emerged from this activism across literary texts, political discourse, and popular culture.
Rousseau's States of Nature
Christopher Kelly (Boston College, Political Science Department) [Twitter]
Wednesday 26 October, 9am Melbourne (Tuesday 25 October 6pm EDT, further time conversions here)
Register here for the Zoom seminar
Readers of Rousseau's Discourse on Inequality often find his account of the state of nature in Part One to be baffling, or simply wildly implausible. Some interpreters try to "rescue" Rousseau by arguing that he means his account to be entirely hypothetical with no reflection in history. Others argue that he intends a quasi-evolutionary account of human origins. The focus on this part of the Discourse can distract readers from what Rousseau says in the rest of the work about different stages within the state of nature, ending with an account of a new state of nature that may well exist in the near future. I propose to explore the different states of nature described in the Discourse and to attempt to show their underlying unity.
Christopher Kelly is a Professor in the Political Science Faculty at Boston College. He is co-editor of The Collected Writings of Rousseau (with Roger D. Masters) and The Challenge of Rousseau (with Eve Grace, 2013), and the author of Rousseau's Exemplary Life (1987) and Rousseau as Author (2003). He teaches courses in political theory focusing on early and late modern political thought.
Past events
Michel Foucault and the Social Contract
This online Zoom event will take place on Tuesday 13 April, 6pm Melbourne time (time conversion below).
Melbourne, Australia Tue, 13 Apr 2021 at 6:00 pm AEST
New York, USA Tue, 13 Apr 2021 at 4:00 am EDT
Los Angeles, USA Tue, 13 Apr 2021 at 1:00 am PDT
London, United Kingdom Tue, 13 Apr 2021 at 9:00 am BST
Speakers:
Stuart Elden (Warwick University), 'The Yoke of Law and the Lustre of Glory'
Perhaps surprisingly, Foucault does not talk about social contract theory very often. In this talk I will briefly survey his discussions of the term and the tradition of political thought, especially in his Collège de France lecture courses – his discussion of civil war and the contract in The Punitive Society; the challenge to the tradition in 'Society Must Be Defended'; and his indication of a shift from the implicit contract of security in territory to population security in his work on governmentality. The main focus, however, will be on a remark Foucault makes in 'Society Must Be Defended' about the dual nature of sovereignty, of the relation between political, juridical power and magical, supernatural power. These two faces or aspects are the power to bind and command, and the power to dazzle and petrify. He calls this the "yoke of law and the lustre of glory". I will explore the links between this understanding of contracts and Georges Dumézil's work on Indo-European mythology.
Mark Kelly (Western Sydney University), 'Social Contract as Norm'
While Foucault's own direct engagements with the social contract are few and far between, I want to offer a Foucauldian critique of social contract theory qua normative political theory. Contractarianism is notoriously premised on a profound ontological individualism, on the idea that individuals are prior to society, and can therefore either (on a strong reading) constitute civil society based on their free contracting to bring it into existence or (on a weak reading) change the form of society in accordance with their wishes. Against this, Foucault argues that the individual (and thus discourses of individualism like social contract theory) is an invention of disciplinary modernity. I will seek to progress this line of critique by combining it with Foucault's critique of utopianism to suggest that social contract theory represents an incipient normalisation of society itself, indeed one that precedes and provides the background for the intense normalisation of individuals in late modernity.
---
Feminist Perspectives on Social Contract Theory
This online Zoom event will take place on Friday 21 May, 9am Melbourne time (time conversion below).
Melbourne, Australia Fri, 21 May 2021 at 9:00 am AEST
New York, USA Thu, 20 May 2021 at 7:00 pm EDT
Los Angeles, USA Thu, 20 May 2021 at 4:00 pm PDT
London, United Kingdom Fri, 21 May 2021 at 12:00 midn BST
Speaker:
Janice Richardson (Monash University), 'Feminist Perspectives on Social Contract Theory'
With the notable exception of Hobbes, the classic social contractarians made two claims: 1) that relations of subordination and domination were not natural but occurred by convention; and 2) that women's subordination was natural. In her ground-breaking work on the social contract theorists, Carole Pateman explains this contradiction and highlights the link between the following relationships: traditional husbands/ wives, employers/employees and sovereign/subjects. This comparison was initially jarring but also very fruitful. By juxtaposing these relationships, she argues that it is through contracts for the exchange of property in the person that relations of subordination became managed in modernity. In this paper, I consider Pateman's analysis in the context of Mary Anne Case's conclusions about women in the workplace in "Pets or Meat" and David Graeber's Bullshit Jobs.
Janice Richardson's book The Classic Social Contractarians: Critical Perspectives from Contemporary Feminist Philosophy and Law
---
The Most Absolute Authority: Rousseau's Divided Legacy
This online Zoom event will take place on Tuesday 1 June 2021, 6pm Melbourne time (time conversion below).
Melbourne, Australia Tue, 1 Jun 2021 at 6:00 pm AEST
New York, USA Tue, 1 Jun 2021 at 4:00 am EDT
Los Angeles, USA Tue, 1 Jun 2021 at 1:00 am PDT
London, United Kingdom Tue, 1 Jun 2021 at 9:00 am BST
Add this event to your Google calendar:
Open to the public. To receive the Zoom link for this event, please email socialcontractresearchnetwork@gmail.com.
Speaker:
Peter Hallward (Kingston University), 'The Most Absolute Authority: Rousseau's Divided Legacy'.
'The most absolute authority', Rousseau writes, 'is that which penetrates to man's inmost being, and affects his will no less than it does his actions.' The famous account of a 'general will' that Rousseau then develops as a way of understanding the depth and breadth of such penetration can be understood in two ways. On the hand, Rousseau's emphasis on political psychology seems to cross a threshold in the long history of modern power, from a Hobbesian emphasis on forceful compulsion and outward obedience through Marx's analysis of the 'golden threads' of capitalist coercion to Foucault's analysis of the mechanisms whereby power comes to work directly on the inward dynamics of the psyche. On the other hand, Rousseau's account of a general will also helps to clarify what needs to be done, in situations structured in dominance and hierarchy, to acquire and sustain a capacity for collective, egalitarian and autonomous self-determination. Rousseau can either be denounced as the architect of a newly sinister 'soulcraft', or embraced as the revolutionary prophet of mass emancipation. Which path should we choose? And how far do they diverge?
Restoring Catharine Macaulay's Enlightenment Republicanism?
Karen Green (University of Melbourne, Philosophy)
Tuesday 7 September 2021, 8-9.30pm Melbourne; 6-7.30am New York; 11am-12.30pm London
This paper falls into two parts. In the first I sketch two broad contrasting attitudes to political theory, within one of which, Catharine Macaulay's republicanism should be situated. Both broad attitudes have problems. The first is realist and pessimistic, foreclosing the possibility of the promise of enlightenment. The second is utopian and optimistic but faces a fundamental epistemological challenge. Macaulay's thought belongs to the second of these traditions and fails the epistemological challenge. In the second part of the paper, I propose a way of restoring her optimistic utopianism, in a reconciliation, grounded in a revision of natural law, of the two attitudes to political theory, thus making her republicanism serviceable for the present age. The guiding question of the paper is whether, or to what extent, a rearticulation of her idea of a representative democracy, grounded in a social contract, can retrieve something of the moral underpinnings of her enlightenment republicanism, without falling back, as she did, on suspect theological assumptions.
Badiou, Rousseau, and the Social Contract
Justin Clemens (University of Melbourne, Literary Studies)
Monday 20 September 2021, 8-9.30pm Melbourne; 6-7.30am New York; 11am-12.30pm London
The question of the transition between a pre- or non-political situation and a properly political situation has proven a frustrating enigma for the greatest of the social contract theorists themselves. How does one move from a 'state of nature' to 'a state of obedience'? How can authority be implemented on the basis of natural freedom? What sort of residues of nature survive in the new order or orders? Such questions have proven intractable, not least due to their circularity. Rousseau himself admits it: 'How did this change come about? I do not know.' In his own meditation on Rousseau in Being and Event, Alain Badiou reuptakes the question, focusing on the peculiarities of the 'general will.' In doing so, he makes a distinction between what is apparently a functioning contractual situation, for instance, the actuality of sovereignty and its structures, and the power of establishment, that is, the event of the general will that founds the chance of politics. This distinction has significant consequences for thinking the state, as it confirms that 'the State is not founded upon the social bond which it would express, but rather upon un-binding, which it prohibits.' This talk will introduce and discuss these distinctions and claims in some detail.
Symposium: Crime Fiction and the Social Contract
Andrew Pepper (Queen's University Belfast); Stewart King, Barbara Pezzotti, Carlos Uxó (Monash University)
Chaired by Dr Stewart King (Monash University)
Tuesday 28 September 2021, 8-10pm Melbourne; 6-8am New York; 11am-1pm London
Andrew Pepper (Queen's University Belfast, English)
In this talk, I take as my starting point the turn by a number of crime writers towards the apocalypse and apocalyptic themes: namely, Lauren Beukes's Afterland (2021), Hanna Jameson's The Last (2019), Deon Meyer's Fever (2017), Hye-Young Pyun's The City of Ash and Red (2018), Chuck Wendig's Wanderers (2019), and Ben Winters's The Last Policeman (2012). In part, and looking at the long history of the genre, crime fiction has always been interested in the benefits and problems of the social contract: as I have argued, even the earliest crime stories 'end up responding to the threat of social anarchy by justifying a Hobbesian move from the state of nature into the social contract while at the same time hinting, intentionally or otherwise, at the inadequacies of the state's provisions for law enforcement' (Unwilling Executioner, 24). These contemporary crime/apocalypse novels allow us to think about how much and how little has changed: in response to the spectres of global pandemics, nuclear explosion and climate emergencies, the states in these novels have evolved/crumbled and with this their imperfect mechanisms for maintaining order, law and justice. As such I am interested in teasing out and interrogating three related lines of critical enquiry: first the potential to read these texts as world literature, given the global nature of the threats and the breakdown of national traditions and borders; second, the issue of how the unravelling of the social contract occasioned by the apocalyptic threat is dealt with by or within the parameters of the crime story; and third, the extent to which this social unravelling presupposes and indeed produces an unravelling of genre or at least the emergence of new hybrid forms.
How the social contract has failed women
Barbara Pezzotti (Monash University, European Languages)
Crime fiction has been long accused of being a conservative genre that reaffirms the social order and endorses a patriarchal society. This view has been challenged by a number of crime novels which successfully denounce violence against women, and the evil of patriarchal societies that feeds such violence. In my talk I will analyse the representation of gender violence and femicide in Dacia Maraini' Voices (1997), Maria-Antònia Oliver's Study in Lilac (2001), and Stieg Larsson's Men Who Hate Women (2005). I will show how these crime novelists use the crime fiction genre to shift the readers' attention from an individual crime and an individual culprit to point to a systematic failure of Western States, and the social contract that pinpoints them. Throughout their narrative, these writers historicise the evil of femicide, arguing that far from being merely a matter for psychiatrists, it has profound roots in Western culture. They describe it as a pervasive evil in contemporary society and a gangrene very difficult to eradicate as it concerns everybody, and is not only identifiable with deviant personalities. Ultimately, I show how crime fiction can act as a privileged genre for exposing how the social contract has failed women.
Maintaining the Revolutionary social contract: the role of Cuban television police shows
Carlos Uxó (Monash University, European Languages)
Social contract theory is concerned with the legitimacy of authority over the individual and discusses to what extent, and why, individuals consent to surrender some of their freedoms in exchange for a social order from which they benefit in one way or another, and in which they feel protected. For the social contract to work, therefore, a body of laws must be created and shared by all members of a given society. But, do all members of a society enter into the social contract consensually? And how do the authorities remind citizens of their duty to abide by the social contract? Taking these issues as my starting point, in my talk I discuss the role Cuban television police shows have played in the maintenance of the Revolutionary social contract, by constantly reminding citizens of the rules they had to follow, and the penalties they would otherwise face. To that end, I analyse the television series Tras la huella, broadcast in Cuba since 2005.
Surveillance capitalism meets the pandemic: Surveillance challenges to the social contract
David Lyon (Queen's University, Canada; Emeritus Director, Surveillance Studies Centre)
12 October 2021, 8-9.30am Melbourne; 11th October 5-6.30pm New York; 11th October 10-11.30pm London
Data-dependent 'solutions' to problems posed by the COVID-19 pandemic gave surveillance capitalism fresh opportunities to reduce freedom and fairness in the name of extraordinary emergency measures. This singular conjunction highlighted the need for a contemporary reset of any notion of a social contract, as government-and-business partnerships on the one hand, and digitally-disempowered citizens and consumers, on the other, struggle to recognize each other, let alone to develop a meaningful modus vivendi for a global and planetary future.
States of Intoxication and the Limbic Capitalocene
Gerald Moore (Durham University, Modern Languages and Cultures)
Tuesday 8 March 2022, 8-9.30pm Melbourne time (9-10.30am UK)
In his best-selling Sapiens, Yuval Noah Harari poses the question of what on Earth led Neolithic hunter-gatherers to accept city-living and the switch to settled agriculture that went hand-in-hand with the so-called Neolithic, or Agricultural, Revolution. The brutalising culture of work that agriculture entailed, accompanied by worsened diet and life expectancy, were exacerbated by the rampant disease of living in densely packed, multispecies cities, making for levels of likely chronic stress that would have been unfamiliar to our ancestors. Other participants in this debate, notably the Yale agrarian theorist James C. Scott, argue that the adoption of settled living must have been compelled, with compulsion facilitated by state-imposed regimes of taxation and visibility. Drawing on a range of recent work in anthropology (Edward Slingerland, Kim Sterelny, David Graeber and David Wengrow), neurobiology (Fred Previc) and social philosophy (Georges Canguilhem, Bernard Stiegler, Catherine Malabou), the paper will revisit this question of the Neolithic social contract from the standpoint of intoxication. I will start by drawing on the 'beer before bread' hypothesis to consider the role that intoxicants and addictogens could have played in expanding our margins of tolerance for the new environmental stressors, before going on to consider their relationship to resilience and environmental perturbation over the much later history of capitalism. Drawing on histories of wheat, sugar, coffee, alcohol, and digital screens, among others, I will argue that intoxication and generalised addiction may have played a far larger role in the manufacture of compliant societies that we tend to imagine - right up to the point where we can see both climate change and our inability to deal with it as an outcome of the intersection of capitalism and the reward, or 'limbic', system of the neuroplastic brain.
Gerald Moore studied Philosophy & Politics and Continental Philosophy at the University of Warwick before completing a PhD on contemporary French philosophy at the University of Cambridge (Downing College), in 2007. He then spent two years teaching at Université Paris-Est Créteil (formerly Université Paris-12) and three at the University of Oxford (Wadham and University Colleges), before moving to Durham in 2012. He was appointed to Associate Professor at Durham in 2017, before promotion to full Professor in July 2020. https://www.durham.ac.uk/staff/gerald-moore/
Cultivating the State of Nature: Neoliberal Statecraft as Gardening
Jessica Whyte (University of New South Wales, School of Humanities and Languages [Philosophy]; School of Law)
Thursday 17 March 2022, 8-9.30pm Melbourne time (9-10.30am UK)
In 1990, as former socialists increasingly sought to rehabilitate the market as the primary means of social and economic coordination, Fredric Jameson argued that there was one proposition that could not be allowed to stand unchallenged: "The market is in human nature." Here I show that support for Jameson's challenge could be found in a surprising place: for the strands of neoliberalism emerging from the Austrian School of Economics and German Ordoliberalism, the market was anything but a reflection of human nature. In this paper, I focus on Friedrich Hayek's account of the evolution of competitive market societies and show that, far from trying to legitimize the market through reference to a state of nature, Hayek portrayed human nature as a barrier to the competitive market. The development of a market economy, he argued, required the suppression of 'natural' human inclinations towards egalitarianism and collectivism, conditioned by millennia of tribal existence. And, against the contractualism and voluntarism of those he disparaged as 'design' theorists, Hayek argued that "man has been civilized very much against his will." In this paper, I examine the distinctive form of statecraft entailed by this vision. For Hayek, governing a market society was neither a matter of laissez-faire nor of deliberate design. Rather, it required eternal vigilance to prevent the resurgence of what he called "suppressed primordial instincts". My focus is on Hayek's use of the metaphor of the gardener, which I suggest reveals the distinctiveness of much neoliberal thinking about the relation between politics and markets. The liberal attitude to society, Hayek argued, was akin to that of a gardener, who must create the conditions for optimal growth. As innocuous as this process of cultivation may sound, I argue that it licensed authoritarianism and violence to "weed out" egalitarian forms of sociality that were seen as threats to the market order.
Jessica Whyte is Scientia Associate Professor of Philosophy at the University of New South Wales, with a cross-appointment in the Faculty of Law. Her work integrates political philosophy, intellectual history and political economy to analyse contemporary forms of sovereignty, human rights, humanitarianism and militarism. She is author of Catastrophe and Redemption: The Political Thought of Giorgio Agamben, (SUNY 2013) and The Morals of the Market: Human Rights and the Rise of Neoliberalism (Verso, 2019) and an editor of Humanity: An International Journal of Human Rights, Humanitarianism and Development. More of her research is available here: https://unsw.academia.edu/JessicaWhyte
How to Do Things with a Social Contract
Peter Gratton (Memorial University of Newfoundland, Philosophy)
Tuesday 22 March 2022, 8-9.30pm Melbourne time (9-10.30am UK)
Social contract theory begins in Hobbes in modernity in a Real Politik attempt to negotiate political difference and delineate a politics capable of dealing with human being, and it comes to be summed up in Rawls by a very different attempt to remove any metaphysics or ontology from its account, all the better to detail abstracted norms that could be universalized for any given community. Born as something of a stopgap measure in Hobbes—better to accede to the sovereign than the brutal life we would have otherwise—by Rawls' time, the contract no longer answers to base human instincts and drives, but is a means of enjoining a reconciliation with the state of things. If the contract's philosophical status has been at issue for centuries—is it ontological or normative, metaphysical or metatheoretical?—its linguistic status has been just as puzzling. Most books on the matter call the contract a "metaphor," but in fact the contract, as guaranteeing all other contracts, plays no such role. Nor is it a constative utterance, since, of course, that the social contract exists is less than clear anytime one states the fact. What I want to show is that hidden behind the rationality of every contract is the structure of a Leviathan found in Hobbes and then brought all through social contract theory. No matter their differences, since social contracts are performative and since they must have force of law, there is no contract theory that does not, in the end, provide ample place on the stage for performance of sovereignty, which, as we've seen time and again, is no giant to be tied down by lilliputian laws and rules. Rawls is correct when he says rationalist philosophers look for rationality in political institutions and find them mirrored back at them, since the contract ultimately is a rationalist fable disavowing the continuing Leviathans whose existence has been the real story of political modernity. Key thinkers discussed will be Rousseau, Arendt, and Mbembe.
Peter Gratton is in the Dept of Philosophy at Memorial University of Newfoundland. He has published numerous articles in political and Continental philosophy and is the author of The State of Sovereignty: Lessons from the Political Fictions of Modernity (SUNY Press, 2012) and Speculative Realism: Problems and Prospects (London: Bloomsbury Press, 2014).An area editor for the Internet Encyclopedia of Philosophy, Peter has also edited three works: Traversing the Imaginary (Northwestern University Press, 2007), co-edited with John Mannousakis, and Jean-Luc Nancy and Plural Thinking: Expositions of World, Politics, Art, and Sense (SUNY Press, 2012), co-edited with Marie-Eve Morin, and The Meillassoux Dictionary, co-edited with Paul Ennis (Edinburgh University Press, 2014). Peter is also a board member of Society and Space (Environment and Planning D), book editor and board member of Derrida Today, and executive board member and treasurer for the International Association for Philosophy and Literature. https://philosophyinatimeoferror.wordpress.com/about/
American Evangelicals, Victims, and the Social Contract
Bruce Ellis Benson (University of Nottingham, Theology)
Tuesday 29 March 2022, 8-9.30pm Melbourne time (9-10.30am UK)
In the Hebrew Bible, the clearest moral measure of the health of Jewish society is its treatment of widows, strangers, and orphans. It stands as a contract between God and His chosen nation. As a Jewish rabbi, Jesus constantly talks about society's duty to those who are marginal, economically and socially. Fast forward to today: we think of ourselves as living in a post-Christian society. Yet the marginalised in western society are now demanding a stronger respect. Thus, we are not nearly as post-Christian as we assume. Yet the flip side of this development is that American Evangelicals, who have largely failed in following Jesus' emphasis on care for the marginalised, now consider themselves to be victims. While that claim has a tiny bit of truth, Christianity in general has come to be seen as a major source of oppression, with Evangelicals playing a major role. They have failed to show genuine support to the marginalized and are judged by society to be Unchristian.
Bruce Ellis Benson teaches in theology at Nottingham University. https://bruceellisbenson.com/
---
15-16 December 2020, UK time (time conversions here)
An international, interdisciplinary online Zoom colloquium hosted by Monash University, drawing together insights from philosophy, economics, literary and cultural theories into how the concept of autonomy is changing today.
Keynote speakers:
Mark Andrejevic
Jessica Whyte
Monash Colloquium:
Warwick Colloquium: