History of the Department of Surgery
The Surgery Department, Monash University within the Faculty of Medicine, Nursing and Heath Sciences, was originally located at Prince Henry's Hospital on St Kilda Road, Victoria, before relocating to Monash Medical Centre at Clayton in mid 1986. The Department of Surgery has seen many changes since its creation in 1969 and has had many pivotal staff make it the success it is today.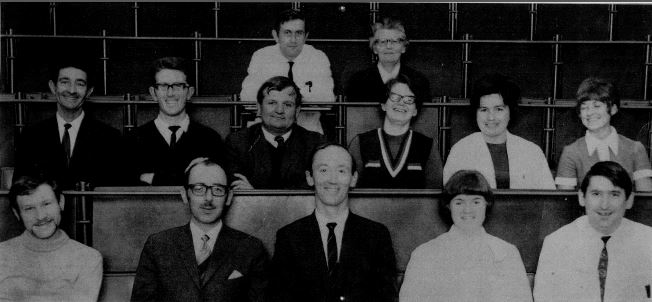 At just 35 years old, Monash University's inaugural Head of Surgery at Prince Henry's was Professor Jim Watts whose career was principally in gastroenterological surgery.
Professor Watts remained with Monash University until he left in 1975 when he was appointed as Foundation Chair of Surgery at Flinders University in South Australia. Emeritus Professor Vernon Marshall was Head of the Surgery Department from 1975 and saw the Department grow both locally and internationally.
Professor Marshall's interests were principally focused on surgical metabolism and his work was instrumental in setting up renal dialysis and kidney transplantation. Professor Marshall was one of the first surgeons to develop an artificial kidney and one of the first in Australia to do a kidney transplant.
Professor David Scott was Acting Head from 1996 until 2001. Professor Scott was the Head of Transplant Surgery and in later years, Head of Vascular Surgery, and was instrumental in research directed at enabling prolonged organ storage. From this end, rat models were largely utilised to study kidney, liver, pancreas and heart preservation techniques before reimplantation into the animal occurred. This work was applied to the human transplant program throughout the country.
Since 2001 Professor Julian Smith has been the Head of Department of Surgery bringing a comprehensive array of research, teaching and clinical practice to both Monash University and Southern Health.
Professor Smith was awarded the prestigious John Mitchell Crouch Fellowship from the Royal Australasian College of Surgeons in 2006 for an outstanding contribution to surgical research. Professor Smith continues to develop and support the progression of both the Department of Surgery, teaching and research, as well as the Cardiothoracic Surgery Unit, while being committed to encouraging greater engagement with Southern Health and the Royal Australasian College of Surgeons, in teaching and research activities for the benefit of today, and the future.
Steeped in a successful transplant history, in particular kidney transplant, the Department of Surgery is internationally recognised and has been at the forefront of medical advances and surgical teaching since its inception. Professor Smith has commented that the most significant changes and achievements in the department over the years have been greater involvement of specialty surgeons, more collaborative research and the promotion of anatomy education in undergraduate medical student teaching.
Did you know?
In 2002 the Marshall Prize in Surgical Training was established to encourage surgical trainees within Southern Health to pursue basic or clinical investigative projects.
The Marshall Prize for Surgery was named after Emeritus Professor Vernon Charles Marshall and his brothers Robert and Donald, to recognise their contribution to Surgery.
A unique situation in Australia, the three brothers worked as surgeons at Prince Henry's Hospital at the same time from 1975. Vernon Marshall was Head of Monash University Department of Surgery and General Surgery; Donald Marshall was Head of Plastic Surgery and Robert Marshall was Head of Gastrointestinal Surgery.
Professor Vernon Marshall is also the co-writer of the undergraduate surgical textbook, Clinical Problems in General Surgery, with Phillip Hunt. A second edition edited by Professor Smith and other senior members of the Department was published in 2010 and a third edition is currently in preparation.