Occupational Mindfulness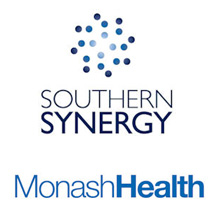 Work Related Stress
Work-related stress is highly prevalent and constitutes a growing challenge for employees, employers and the wider community. In addition to having a detrimental impact on staff themselves, elevated stress among human services workers (e.g., disability support staff, mental health care workers) has been found to have an adverse impact on client-staff interactions and client wellbeing. Beyond human costs, workplace stress can adversely affect organisations through absenteeism, presenteeism, staff turnover, reduced job performance, counter-productive work behaviours, and compensation claims. (Presenteeism refers to the loss of productivity that occurs when employees attend work but perform below their usual capacity because of physical or mental illness).
About mindfulness programs
Mindfulness programs are now a widely researched and a well-established method of dealing with work-related stress, anxiety and depression. The core program of Occupational Mindfulness (OM) uses many components from the evidence-based programs of Mindfulness-based Cognitive Therapy and Mindfulness-based Stress Reduction, as well as compatible elements of positive psychology. The core program is designed to accommodate customised "add-ins" for specific workforces, including frontline and workshop floor staff as well as executive staff.
Occupational Mindfulness has two major programs
A one day introduction to stress, stress reduction techniques and the benefits of mindfulness in the workplace
A full training program consisting of 8 weekly 2 hour sessions.
Both training evaluated and fully researched options are available. Southern Synergy is seeking industrial partners in customising and delivering this program.
Some details about staff attitudes to Occupational Mindfulness
One hundred per cent of direct care staff in all programs to date have reported they "got something of lasting value or importance as a result of taking the training program".
The results presented in the table below are for questionnaire items that were rated on a scale of 1 to 10, where 10 was the best possible outcome.
Questionnaire item

Employee Group

Median

Range

How important has the OM training program been for you?
Disability support staff
8.0
5-10
Mental health staff

9.0
7-10
Would you recommend OM to work colleague?

Disability support staff
9.0

7-10

Mental health staff

10.0

7-10

Was OM beneficial in your work role?
Disability support staff
9.5
5-10

Mental health staff
8.0
6-10
Has OM made positive difference in your interactions with clients/consumers?

Disability support staff
8.5
1-10
Mental health staff
8.5
7-10
Has OM made positive difference in your interactions with work colleagues?
Disability support staff
7.5
1-10
Mental health staff
8.5
7-10
Occupational Mindfulness Demonstration Study
In 2010, a demonstration study was undertaken to examine the feasibility and effectiveness of the Occupational Mindfulness Training program in the Victorian disability sector. Read a summary of the Occupational Mindfulness Demonstration Study (pdf, 455kb).