Developmental Behaviour Checklist (DBC) ©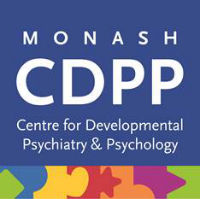 What is the Developmental Behaviour Checklist (DBC)?
The DBC is a suite of instruments for the assessment of behavioural and emotional problems of children, adolescents and adults with developmental and intellectual disabilities.
The Developmental Behaviour Checklist, (DBC), (Einfeld & Tonge, 1992, 1995; 2002) is a questionnaire which is completed by parents or other primary carers or teachers, reporting problems over a six month period. Each behavioural description is scored on a 0, 1, 2 rating where 0 = 'not true as far as you know', 1 = 'somewhat or sometimes true', and 2 = 'very true or often true'.
Find out more about the Developmental Behaviour Checklist.
Our staff
Access DBC Materials
It is a pleasure to announce on behalf of Western Psychological Services (WPS) that the DBC2 is now officially available for purchase, as described at this link: https://www.wpspublish.com/store/p/3424/dbc2-developmental-behavior-checklist-2

Please note that all DBC enquiries and purchases are now to be made through WPS.
For permissions to use the measure in translation, adaptations, or online use for research projects - please contact WPS Rights & Permissions (rights@wpspublish.com).