School Refusal Program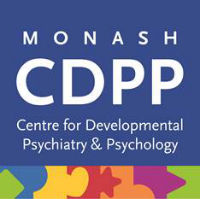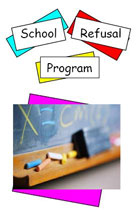 About the School Refusal Program
The School Refusal Program is now closed for referrals.
What is school refusal?
A certain degree of anxiety and fear about school and school camps is normal for children. However, some children experience excessive anxiety which can result in refusal to attend school (hence the term "school refusal" or "school phobia"). Such children often complain of headache, stomachache or other physical illness. School refusal occurs in about one to two per cent of school children.
School refusal causes much distress to the child and also interferes with the child's social and educational development. The more time the child is away from school, the more difficult it is for the child to resume normal school life. As it is a difficult problem to manage, school refusal creates stress for parents and school teachers.
New research
While the program is no longer accepting referrals, a new research project has commenced which aims to explore the experiences of young people and their parents in relation to school refusal. While this new project aims to better understand school refusal and how to help families, it does not provide treatment.
Find out about participating in our new research (docx, 70kb).
School refusal program
The program offers a comprehensive assessment and treatment of young people aged between 11 and 16.5 years who are experiencing school attendance difficulties. School refusing children typically suffer from anxiety and sometimes depression, and become severely emotionally distressed when taken to school or at the thought of school. They often complain of feeling unwell, they may cry, resist efforts to get them back to school and become quite distressed. Left untreated serious short and long-term consequences are associated, such as interfering with a young person's social and emotional development, academic achievement and vocational opportunities, and leave them at risk of psychiatric difficulties later in life.
Our program investigates whether treatment outcome can be improved by augmenting counselling specifically (cognitive behaviour therapy) which helps over half of school refusing children, with anti-depressant/anti-anxiety medication compared to placebo (sugar tablet).
The School Refusal Program is funded by beyondblue: the national depression initiative and the National Health and Medical Research Council (NHMRC). The program aims to investigate the adjunct use of anti-depressant medication and counselling to treat children who refuse to go to school due to anxiety and/or depression.
Chief investigators
A/Prof Neville King
Dr Michael Gordon
Program Co-ordinator
Resources