Autism and Attention Deficit Hyperactivity Disorder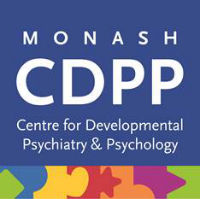 Chief Investigators
Dr Nicole Rinehart
Prof. Bruce Tonge
Emerit. Prof. John Bradshaw
Dr Dianne Sheppard
Doctoral Thesis
Belinda Gargaro
The study
This research investigates the potential for the coexistence or comorbidity of the developmental disorders autism and attention-deficit/ hyperactivity disorder (ADHD) in a single individual. While from a neurobiological and evolutionary perspective it seems logical that ADHD and autism might clinically co-exist, our major diagnostic classification systems (DSM-IV and ICD-10) currently preclude such a dual diagnosis.
The comorbidity between autism and ADHD is investigated using clinical and neuropsychological measures. Children with pure autism, pure ADHD, and combined autism and ADHD are compared and differentiated by their performance on the DBC-ADHD algorithm (which will be validated against the Conner's Rating Scale) and on two neuropsychological tasks, the Global/ Local task and an Inhibitory Reach Task. These tasks were selected in order to illuminate a potential double dissociation between the two disorders. Children with autism have been shown to experience difficulties in cognitive flexibility (as measured by the Global/ Local task) but have been found to display preserved inhibition (as measured by the Inhibitory Reach task), while children with ADHD have been shown to exhibit the opposite pattern.
Results of the research aim to contribute to the debate concerning the possibility of providing comorbid diagnoses of autism and ADHD.
For more information please contact Dr Nicole Rinehart.