Time for a Future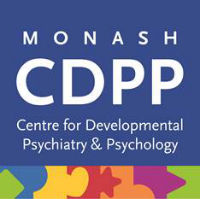 Time for a Future: Youth Psychosis Psychotherapy Programme
Investigators
Prof. Bruce Tonge
Dr Stanley Gold
Mrs Jeanette Beaufoy
Ms Jill Pullen
Ms Nicola Williams
Ms Marita Lowry
Ms Amanda Dudley
Mary Tidey (Administration)
The Study
The Time for a Future: Youth Assessment & Psychotherapy Follow up Study is supported by trainees and clinical supervisors from the Master of Child Psychoanalytic Psychotherapy (Monash University), Southern Health CAMHS, Monash University Centre for Developmental Psychiatry and Psychology and other CAMHS services (Alfred CAMHS, Austin Hospital, Ballarat, Barwon Health, Bendigo, Eastern Health, & Royal Children's Hospital) across the State. The programme is funded by the Pratt Foundation.
The long-term outcome of young people who present to CAMHS for assessment and management is not well understood. This follow up study commenced in August 2001 & includes young people aged between 13 and 17 years who present for treatment by CAMHS with features of early psychosis or emotional & behavioural disturbance. Psychotic symptoms may include vague symptoms such as perplexity, confusion, magical thinking, and paranoid thinking. Young people with difficulties in relationships with family members and/or peers or severe dysfunction in everyday life may also be referred. Young people with a primary diagnosis of substance dependence, conduct disorder or an intellectual disability that is severe enough to prevent effective communication are not included.
This is a naturalistic study, which does not intend to influence the current management of young people who fall into the group described above. Thus far, 72 young people and their parents/carers have been assessed in separate interviews and follow-up assessments.
Some young people in the study have also been referred to our psychoanalytic psychotherapy programme & in addition to regular CAMHS treatment are involved in either weekly or twice weekly individual psychoanalytic psychotherapy. The psychotherapy treatment is provided by current trainees or recent trainees from the Master of Child Psychoanalytic Psychotherapy Course (Monash University) who receive weekly clinical supervision from MCPP Supervisors.
Thus far 8 young people & their families have participated in the 2 year follow ups & we are looking forward to analysing the trends that are emerging. Clinical changes in the overall study will be analysed & the findings will contribute to the understanding of recovery and relapse in young people, and the impact of psychotherapy treatment for young people in the sub group. The added benefit of the psychotherapy programme is that it provides additional, intensive treatment that the public mental health system is currently less able to provide.