Professor Marilyn Baird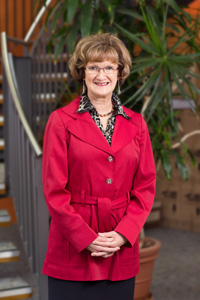 PhD, BA, DCR
Associate Dean, Learning and Teaching (Faculty of Medicine, Nursing and Health Sciences)
Telephone: +61 3 9905 1270
Email: marilyn.baird@monash.edu
Profile
Marilyn is Foundation Head of the Department of Medical Imaging and Radiation Sciences which she established in 1997. In 1998 she introduced Australia's first integrated four year Bachelor of Radiography and Medical Imaging.
Marilyn has over 30 years of teaching experience at the undergraduate and postgraduate area of medical imaging. She currently holds a part time position of Associate Dean, Learning and Teaching within the Faculty of Medicine, Nursing and Health Sciences and has particular responsibility for quality in learning and teaching within the faculty. In this capacity she has assumed the role of Chair of the Faculty Learning and Teaching Committee and Chair of the Faculty Clinical Placement's Committee. She is the Faculty representative on the University Learning and Teaching Committee and represents the Faculty on several of its sub - committees.
Marilyn currently serves on the Faculty Academic Progress Committee and Academic Discipline Panel as a member and, where appropriate, she acts as Chair. In 2004 Marilyn was the sole recipient of the Vice-Chancellor's Award for Teaching Excellence and in 2005 she was awarded the Nicholas Outterside Medical Medal for services to the profession by the Australian Institute of Radiography.
In January 2013 she was appointed by the Medical Radiation Practice Board of Australia to the position of Foundation Chairperson of the Accreditation Committee of the Board for a term of 3 years. In May 2013 Marilyn was appointed by the Department of Health (Victoria) Chief Allied Health Advisor to the Allied Health Science Education Reference Group.