Developmental Behaviour Checklist (DBC) ©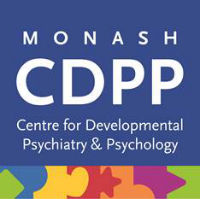 What is the Developmental Behaviour Checklist (DBC)?
The DBC is a suite of instruments for the assessment of behavioural and emotional problems of children, adolescents and adults with developmental and intellectual disabilities.
The Developmental Behaviour Checklist, (DBC), (Einfeld & Tonge, 1992, 1995; 2002) is a questionnaire which is completed by parents or other primary carers or teachers, reporting problems over a six month period. Each behavioural description is scored on a 0, 1, 2 rating where 0 = 'not true as far as you know', 1 = 'somewhat or sometimes true', and 2 = 'very true or often true'.
Find out more about the Developmental Behaviour Checklist.
Our staff
Access DBC materials
Western Psychological Services (WPS) is now the publisher of the Developmental Behaviour Checklist (DBC) and all related materials. Until the WPS edition is available we will continue to provide you with prepublication DBC materials. Once the publisher has finalised and produced the WPS version of the DBC, we will cease authorizing prepublication uses, and refer all DBC enquiries to their offices. Information and order forms will be available on the WPS website in due course. We thank you for your support of the DBC.
Ordering
The Developmental Behaviour Checklist and associated materials may be purchased for use by professionals who are trained in the administration and interpretation of psychological tests.
The DBC2 is coming
Beginning at the end of January 2018, the DBC will be replaced by the DBC2, and will be distributed by Western Psychological Services.
The DBC2 will be administered online, or via a printed response sheet.
The DBC2 will feature a brand new online scoring platform, and will be capable of generating three report types:
The score report includes: raw score and T-score for both the Total Behaviour Problem Score (TBPS) and the subscale scores; TBPS confidence interval and clinical cut-off; Mean Item Score, Proportion of Items Checked, Intensity Index, and flagged items.
The progress report compares two different ratings on the same form at different times.
The rater comparison report compares two parent reports, two teacher reports, one parent/one teacher, or two adult reports.
Australian and US norms will be available.
More information about the DBC2 will be announced closer to its release.
Contact us
DBC materials enquiries should be directed to:
Email: med-dbc@monash.edu
Phone: +61 3 9905 0157
Fax: +61 3 9905 2336
Postal:
Centre for Developmental Psychiatry and Psychology
Monash University
Building 2, 270 Ferntree Gully Road
Notting Hill VIC 3168